Scotland Yard ignored recommendations to review a controversial police tactic deployed against Mark Duggan minutes before he was shot, despite being advised to do so six years earlier, a BBC television programme claims this evening.
The "hard stop" – a controversial interception technique designed to stun armed suspects into submission – was used on the taxi Mr Duggan was travelling in when he was shot dead by armed officers in August 2011. Three unmarked police cars boxed in the vehicle, brought it to a halt and officers later fired two shots, the second of which killed Mr Duggan.
The Panorama programme alleges that the Independent Police Complaints Commission (IPCC) privately advised Scotland Yard to review the tactic as long ago as 2005, after the technique was deployed on another suspect, again with lethal consequences.
Azelle Rodney was killed when the car in which he was travelling was forced to a halt outside a pub in north London. It is claimed the IPCC privately advised Scotland Yard to review use of the technique, deeming it a "high-risk option".
Mark Rowley, the Assistant Commissioner of the Metropolitan Police, told the BBC:  "No formal review took place and perhaps it should have done. Perhaps some formal paperwork and formal thinking should have been done."
But in comments to be broadcast tonight, he defended the tactic: "If we've got intelligence about gang criminals carrying guns across London to go and shoot others, we have to plan operations to confront that threat," he said.
"At the time there were no formal changes. But we're constantly looking at the tactic and if anyone has a better idea on how you confront armed criminals in vehicles with a view to arresting them safely and seizing their weapons, then we're up for better ideas. People say review; people don't come forward with better ideas."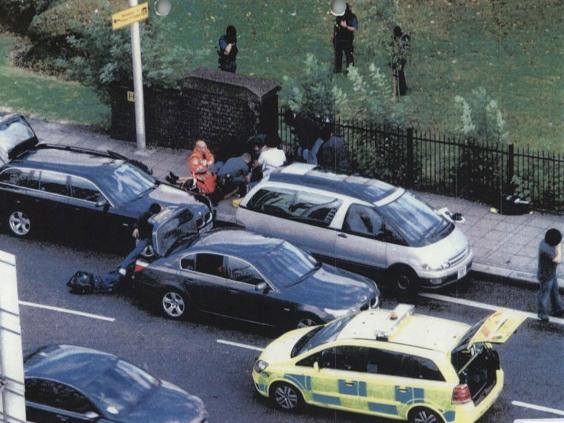 Deborah Glass, the former deputy chair of the IPCC, told Panorama that "questions will be asked" of the Met's failure to carry out a formal review. The technique was also deployed in 2012 when Anthony Grainger, who was unarmed, was fatally shot by a police marksman as he sat in a stolen car. The Chief Constable of Greater Manchester, Sir Peter Fahy, has been charged with breaching health and safety legislation for alleged "serious deficiencies in the preparation for this operation that unnecessarily exposed individuals to risk".
According to the programme, eight out of the 10 people fatally shot by armed Met police officers in the past decade have been killed during "pre-planned operations", including hard stops.
The programme also speaks to two anonymous Met officers from the same firearms unit that killed Mr Duggan.
"It's extremely difficult, especially when you think that you're doing something for good, you're doing the right thing and you're being trained to do something to protect the public and protect your colleagues, when you then face the potential of prosecution," one said.
Reuse content