Police are searching for a mystery woman shown on CCTV being bundled into the back of a car and driven off in broad daylight.
The woman was walking along the road in Bolton before apparently being forced into the vehicle and abducted.
Greater Manchester Police are appealing for information and have released two stills of CCTV footage, showing a potential witness and the car involved. The apparently abducted woman and the car have not yet been traced.
It happened just after 10am on Thursday 13 August 2015 as the woman was walking along Spa Road in the town, next to Queen's Park.
Police say CCTV images – which they have not released – show a blue Honda Civic, travelling in the same direction, pulled across the carriageway and stopped next to the woman, before a man gets out.
The man opened the door for her to get in, before forcing the woman into the car, apparently against her will, following a struggle.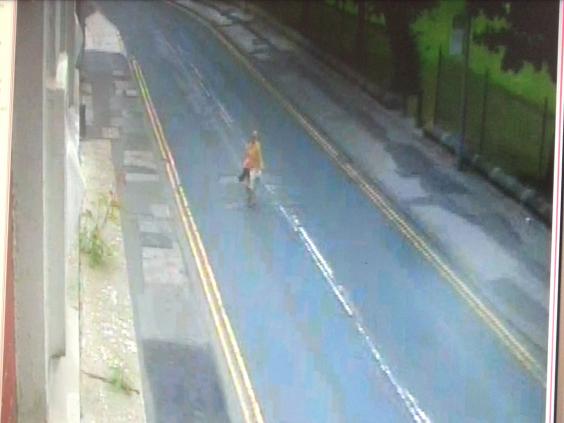 The possible witness to the incident appeared to cross the road to avoid the incident. She was wearing an orange dress, a full burkha and carrying a white bag.
DI Charlotte Cadden from GMP said: "At this stage, we do not know the circumstances as to why this car stopped, whether the man and woman were known to each other or why she would appear to have been forced into the car.
"However, given what we have seen on CCTV we are concerned for the safety and well-being of this woman and we are very keen for her to come forward and speak to us to let us know she is safe and well.
"I would also urge anyone who witnessed what happened or perhaps knows the location of this car to talk to us as soon as possible."
Anyone with information should call police on 0161 856 5761 or Crimestoppers on 0800 555 111.
Reuse content