The identity of sex-crime suspects, should remain secret until they are charged, a parliamentary committee will recommend today.
The radio presenter Paul Gambaccini has spoken of enduring a "year from hell" while police investigated accusations of historical sex offences, claiming he was "left out to dry" on police bail much longer than was necessary.
He has won powerful support from MPs on the Commons home affairs select committee, who warned that the reputation of people released on police bail while serious allegations are investigated can suffer irreparable damage.
The committee also denounced the police tactic of repeatedly arresting and bailing suspects in the hope that the publicity prompts  witnesses to come forward.
Gambaccini, who forfeited more than £200,000 in lost earnings and legal costs, said he felt he was being treated like "human flypaper" during his lengthy spell under suspicion. Police launched the investigation after an allegation in April 2013, only dropping it in September for lack of evidence. It was reopened after a second individual came forward and Gambaccini was arrested in October 2013 by Operation Yewtree officers probing historic abuse allegations.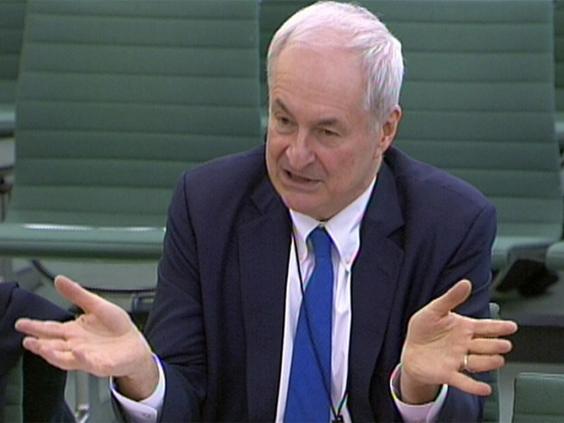 He was initially bailed until January 2014 and re-bailed six times until last October when he was told no further action would be taken. At one point he only discovered through the media that he was being re-bailed. Gambaccini told the committee he believed the dates of his re-bailing were chosen to coincide with announcements about other Yewtree investigations.
Keith Vaz, the committee chairman, said the Crown Prosecution Service should apologise to Gambaccini and to others who had experienced similar ordeals.
The MPs said an initial 28-day limit should be imposed on the length of police bail and decisions to extend it should be monitored by senior officers and the courts. Warning of the "level of public distrust that has built up over the informal relationship between the police and the media", they also urged that police adopt a "zero tolerance" approach to revealing suspects' names to the journalists.
The committee said: "The recent coverage of a police search of Sir Cliff Richard's home has shown again the impact one leak can have."
Mr Vaz said: "The police only need to have reasonable suspicion to arrest someone. It is unacceptable that, even with little evidence, people can be kept on bail for months and then suddenly be told that no further action will be taken against them without providing any information as to why."
Theresa May, the Home Secretary, has backed the principle of an initial 28-day limit, arguing that it "cannot be right that people can spend months or even years on pre-charge bail with no oversight", and has ordered a Home Office review into the issue.
But the Association of Chief Police Officers warned that a cap would be "unhelpful and expensive". It said some cases could not be rushed because they involve computers, forensics, CCTV, interpreters and medical evidence.
Nearly a million people are arrested in England and Wales a year, of whom 300,000 are bailed. About 2 per cent of suspects are on bail for more than six months. There is no limit on the length of time a person can be bailed or the number of times they can be re-bailed. Nor can a suspect challenge the imposition of police bail.
Reuse content