A former pub manager and chef have been jailed after their Christmas dinner in London resulted in a woman's death and left dozens of people seriously ill with food poisoning from undercooked turkey.
Della Callagher, 46, died two days after eating the four-course roast at the Railway Hotel, Hornchurch, in 2012.
As 33 people fell ill, a major investigation was launched by police and health and safety authorities.
Mehmet Kaya, the pub's former chef, and ex-manager Ann-Marie McSweeney were both jailed today for attempting to cover up the fact the turkey meat had been fatally undercooked.
The pair forged records relating to how it had been cooked and were found guilty of perverting the course of justice at a trial last year.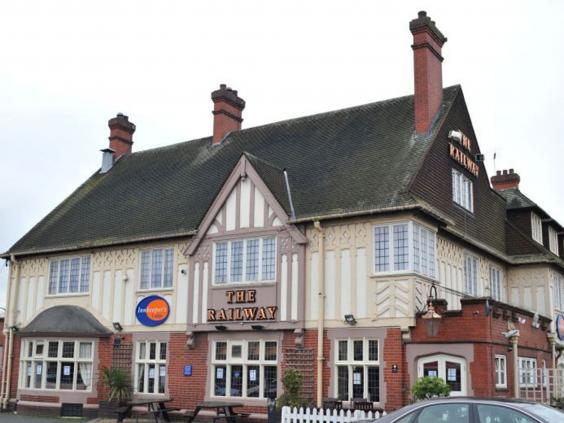 Kaya was sentenced to a year in prison on Friday at Snaresbrook Crown Court, while his former manager was sentenced to 18 months.
Pub chain Mitchells and Butlers, which owned the pub, was fined £1.5 million after being found guilty of selling unsafe food.
Mrs Callagher's husband, John Callagher, said that she went to hospital on Boxing Day but was discharged
"They sent her home and she just lay in my arms, basically she was dying," he told the Evening Standard. "We called an ambulance and went back to the hospital but she barely had a pulse."
Mrs Callagher, who had a 14-year-old daughter, died on 27 December 2012 at Queen's Hospital in Romford.
Havering Council welcomed the sentence after a year-long probe into the poisoning.
Investigators found it was caused by Clostridium perfringens bacteria, which was present because the turkey meat was either not cooked or reheated properly to a safe temperature.
Havering Council's cabinet member for community safety, councillor Osman Dervish, said: "Firstly, our condolences go out to the Callagher family who have been here throughout the trial.
"We hope that this morning's result will act as an impetuous for all food providers, both local and across the country, to ensure their food hygiene regimes are thorough and robust."
Additional reporting by PA
Reuse content