The wife of a British businessman found with his throat slashed in a rice field in Bali has reportedly told police that she ordered the killing.
Julaikah Noor Ellis had gone to police on the Indonesian island to report that husband, 60-year-old Robert Ellis, had gone missing over the weekend. But police detained the woman for questioning and said she had now admitted she was behind the killing.
"Our suspicion towards the wife of the victim was first aroused when some of the victim's friends said there have been problems between the couple for a while," police official Wisnu Wardana told the AFP. "After talking to her slowly and kindly for a while, she finally admitted it."
Mr Ellis had spent a number of years living in Australia and police initially thought he was an Australian citizen. They later discovered he had dual nationality.
Police said Mr Ellis's wife had told them that the killing of the businessman was carried out by the boyfriend of a house-maid. Mrs Ellis was in the house at the time the murder took place but was in her room, she told officers. Domestic staff helped clean up the blood and dispose of the evidence.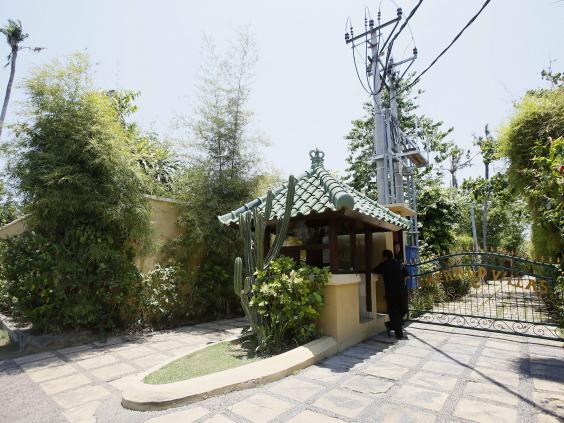 Other reports said Mrs Ellis told police that she and her husband had been having difficulties for more than a year and that he had been cheating on her. The Sydney Morning Herald said Mrs Ellis had extensive business interests of her own and that the joint-owned projects were in her name. It said Mr Ellis had been trying to extricate himself from their relationship.
Mr Ellis's partly decomposing body was found early on Tuesday morning, wrapped in plastic sheeting and blankets and left in a paddy field. There were three deep gashes in his throat and his hands and legs were bound.
Police said the wife, two maids and the boyfriend were in custody, while four friends of the alleged murder suspect were also being pursued by police.

 Mr Ellis had been living in a villa in Sanur, and his body was found in a village to the north of the tourist area, far from any houses.