Rolf Harris reportedly told the brother of one his alleged victims that "it takes two to tango", when the man accused the entertainer of sexually abusing his younger sister, a court heard on Wednesday.
Prosecutors at London's Southwark Crown Court allege Harris abused the woman over a 15-year period, and "groomed her like a puppy" from the age of 13.
The man claimed that his sister said Harris had abused her, after she arrived drunk at a family gathering and he confronted her over her excessive drinking.
He told the court that the woman, who was in her 20s at the time, had become a "chronic alcoholic", and that her allegations against Harris had made him "angry."
He told jurors he later phoned Harris, adding: "I told him why I was angry. I said 'You have abused my sister'.
"He said 'It takes two to tango',"he claimed.
The woman's brother added that the court doctors had said she might die if she did not stop drinking.
Witness statements from various medical health professionals were read out from when she sought help from the 1990s onwards were read out in court, including from one counsellor who provided help to people with alcohol dependency.
"It was very clear the abuse had caused her alcohol problem and had ruined her life," the statement said, adding that the alleged victim told her she had been abused by Harris since she was 13.
"I got the impression that she was overwhelmed by his charisma and his celebrity status and didn't feel that she could say no to him," she said.
A separate medical practitioner said the woman had severe anxiety and appeared to have a sense of worthlessness.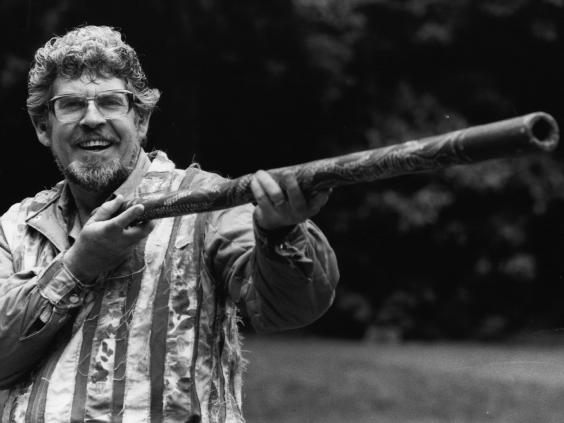 Earlier on Wednesday, the alleged victim's elderly parents also gave evidence, and spoke of their shock at allegations that the man they had "trusted" abused their daughter.
The woman's mother told jurors she had "thought it was odd" when Harris once spent between half an hour and an hour upstairs with her teenage daughter, but said she was "completely amazed" when she heard about the claims.
 "I wrote him a letter expressing my disgust and saying that I really didn't want to speak to him or have anything to do with him again," the woman's father said in court, adding: "I really was very, very angry with him."
The court previously heard that Harris wrote the woman's father a letter in reply in 1997 in which he admitted they had a sexual relationship but said it was consensual and when she was of age.
Jurors had previously heard that Harris had replied to the man's letter in 1997.
Harris allegedly wrote that he had a sexual relationship with the woman, but said it was consensual and when she was of a legal age.
Asked about Harris's letter the man said: "The thing that really struck me was that if the argument was that nothing took place before my daughter was 19, it seems to me that this was rather at odds with the content and the tone of the rest of the letter."
His wife said she found out about the allegations after she confronted her about her heavy drinking.
"She told me she had been abused all her life, which made me very angry," she said.
During cross-examination by Sonia Woodley QC, for the defence, she was asked about the time she recalled Harris visiting the family home to see her daughter when she was aged about 14 or 15.
When Ms Woodley suggested that Harris had never been upstairs in the family's house, the woman replied "He did."
A former school friend of the alleged victim also gave evidence on Wednesday, telling jurors she had confided in her that Harris had "sexually abused her over many years".
The witness said she knew her friend spent time at Harris's home due to her friendship with his daughter, Bindi.
"He was very well known to everybody, I think," she told jurors. "He was a well known and well loved celebrity so he was very much well known to all of us."
But she said that during a conversation they had when they were both about 16, "she described him as a dirty old man".
"He used to get her to sit on his lap and then touch her up. She didn't go into any detail about what exactly that entailed but she said he used to feel her up."
Asked why she remembered their talk, the woman told jurors: "Because it was a shocking conversation because he's a well known celebrity and is well loved by a lot of people and is one of those people that you wouldn't imagine in a million years... and I just remember feeling quite horrified on her behalf that this had happened."
She said she spoke to her friend on the phone about the matter many years later in 1996 when they were both around 30 or 31.
"She basically told me that Rolf Harris had been abusing her throughout her teenage years and beyond," she said.
"She said that Rolf Harris had sexually abused her over many years. She said she didn't want to go into details at the time over the phone. It was obviously quite distressing."
The woman told the court her friend did not want to go to police with her allegations against Harris.
"Obviously she wasn't in a good place to be able to deal with it and she just knew it would be a bit of a media circus and she just didn't want to deal with it," she said.
Harris, 84, listened from the dock at London's Southwark Crown Court where he is on trial on 12 charges of indecent assault between 1968 and 1986 - seven relating to the woman in question. The TV star and artist denies all the charges.
The trial was adjourned, and will continue on Thursday. 
Additional reporting by PA