A teenage victim of a grooming gang in Rotherham was beaten by her own family when they discovered she had been sexually abused, a court has heard. 
The girl's plight was laid out by prosecutor Michelle Colborne QC in a series of victim impact statements ahead of the sentencing of the gang which is said to have operated with "impunity" in the south Yorkshire town. 
The gang of four men and two women were sentenced to a combined 103 years for the rape and sexual abuse of at least 15 girls in their early teens - one victim was just 11. 
The Hussain brothers were all give stiff sentences -  Arshid got 35 years, Basharat got 25 and Bannaras got 19 - whereas their uncle Qurban Ali was jailed for 10 years.
The men's accomplices - Karen MacDonald and Shelley Davis - were also give a 13 year jail term and an 18-month suspended sentence respectively. 
Ms Colborne said Bannaras Hussain - who was handed a 25-year sentence - met the girl when she was 12 or 13 and she performed sex acts on him.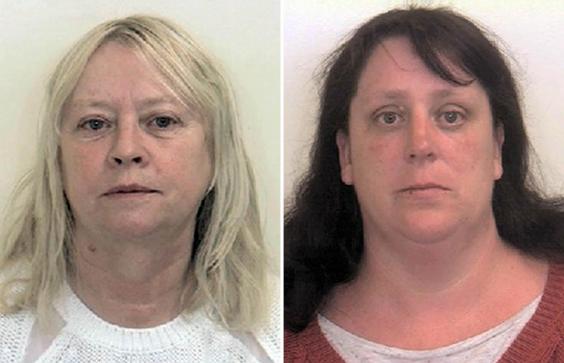 She said the girl had performed oral sex on Bannaras in a car next to Rotherham police station. 
When a police car pulled up beside them and the officer asked what was going on, Bannaras shouted "she's just s***ing my c***, mate". 
The policeman is then alleged to have driven off and was "indifferent to whether she consented or not".
UK news in pictures
UK news in pictures
1/30 23 September 2016

Fiona MacKeown, the mother of murdered British schoolgirl Scarlett Keeling, is escorted as she leaves the Childrens Court in Panaji. A court in India cleared two men accused of the rape and homicide of 15-year-old British schoolgirl Scarlett Keeling whose bruised and semi-nude body was found on a Goa beach eight years ago. Friends and relatives of the two accused, Samson D'Souza and Placido Carvalho, cheered as the verdict was read out in the state capital Panaji

AFP/Getty Images

2/30 22 September 2016

A stag calls out at Richmond Park in London. Today marks the first day of autumn, also known as the autumn equinox, where night and day are equal

Getty Images

3/30 21 September 2016

An activist adjusts US flag bunting attached to a "Stop Trump" battle bus in London in a campaign run by campaign group Avaaz to mobilise US expatriots in the UK to register to vote in the US presidential election

AFP/Getty Images

4/30 20 September 2016

Prince Harry does 'the dab' with children from the Streetsport initiative during a visit to Robert Gordon University in Aberdeen, Scotland

5/30 19 September 2016

Some 2500 life jackets worn by refugees who made the sea crossing from Turkey to the Greek island of Chios are displayed in what the organisers called a "Lifejacket Graveyard" in Parliament Square, London, backdropped by the Houses of Parliament. The display was organised by Snappin' Turtle Productions and supported by refugee charities to coincide with the first ever United Nations Summit for Refugees and Migrants taking place in New York

AP

6/30 18 September 2016

The Reverend Stephen Mason (L) mounts a horse before leading a church service during the Hyde Park Horseman's Sunday in London. The 49th annual Hyde Park Horseman's Sunday event sees around 60 horses and riders join a congregation for a church service outside St John's Church in Hyde Park, complete with members of the clergy mounted on horses. The annual event began as a way to raise awareness of the local stables situated along Hyde Park and of working horses in central London

Getty Images

7/30 17 September 2016

Members of the public gather to watch a giant peach as it is moved through the centre of Cardiff as part of a street performance to mark the start of City of the Unexpected, a celebration of the author Roald Dahl in Cardiff. The celebrated author was born in Cardiff 100 years ago this month and to celebrate the Welsh capital is hosting a series of events this weekend

Getty Images

8/30 16 September 2016

Judges manouvere giant cabbages to be weighed in the Giant Vegetable Competition on the first day of the Harrogate Autumn Flower Show at the Great Yorkshire Showground, in Harrogate

AFP/Getty Images

9/30 15 September 2016

NCP is renaming one of its carparks to the Sarah multi-Storey Car Park to honour the sporting achievement of one of Britain's true #superhumans after her record breaking endeavours at the Paralympic Games in Rio

10/30 14 September 2016

Swimmers enjoy an early morning dip shortly before sunrise in the Serpentine in Hyde Park in London. Areas in the South East of England continue to enjoy seasonable weather

Getty Images

11/30 13 September 2016

British Labour party Leader Jeremy Corbyn stands with campaigners outside the Houses of Parliament in central London, during a protest calling for an inquiry into the Battle of Orgreave and the policing of the miners strikes. The campaigners are calling for an inquiry into the way that police handled events outside the Orgreave coking plant, near Sheffield, north-east England, in 1984

AFP/Getty Images

12/30 12 September 2016

President of the Zoroastrian Trust Funds of Europe Malcolm Deboo addresses guests during an appeal by senior faith representatives at the Liberal Jewish Synagogue for more action to be taken by the Government on the issue of refugees, in London. Over 200 leaders of the UK's major religions and faiths have signed a letter to British Prime Minister Theresa May, asking to unblock the rules that currently prevent families from being reunited

Getty Images

13/30 11 September 2016

Athletes enter the water at the swim start during Ironman Weymouth in Weymouth

Getty Images

14/30 11 September 2016

People dressed in vintage clothes attend the Goodwood Revival at Goodwood in Chichester

Getty Images

15/30 10 September 2016

Artem Silchenko of Russia dives from the 27.5 metre platform at the Blue Lagoon during the sixth stop of the Red Bull Cliff Diving World Series, Pembrokeshire, Wales

Red Bull via Getty Images

16/30 10 September 2016

Debutantes and their escorts rehearse ahead of the Queen Charlotte's Ball at 'One Whitehall Place, The Royal Horseguards Hotel' in London. Queen Charlotte's Ball is the pinnacle event in the London Season. The London Season is rich in history and was formed over two hundred years ago when the custom of returning to London at the end of the hunting season was celebrated with glittering balls and high society events. The modern group of meticulously selected debutantes continue the tradition and celebrate their year of charity fund raising, etiquette classes and debut at The Queen Charlotte's Ball

Getty Images

17/30 9 September 2016

Farmers buy and sell at Kelso Ram Sale in Kelso, Scotland. Kelso is the biggest on day sale of Rams in the world, with between five and six hundred consignors attending the event, which dates back to 1836. 5,145 rams will be sold today and last year's sale total reached over two and a half million pounds, with the average ram fetching £610. The last few years has seen rams being exported to countries including Eire, Germany and Holland

Getty Images

18/30 8 September 2016

Britain's Prime Minister Theresa May (L) greets European Council President Donald Tusk in Downing Street in London

REUTERS

19/30 7 September 2016

The tower of Grain Power Chimney comes down in Isle of Grain. The 244m (801ft) chimney of Grain Power Station, a former oil-fired power station and the second tallest chimney in the UK was demolished by experts Brown and Mason at 11 am

Getty Images

20/30 6 September 2016

'The Faraway Treehouse' in Norwich has been titled the UK's Top Treehouse, as judge and adventurer Steve Backshall has revealed the winner found as part of Center Parcs' nationwide search. The winning treehouse was built by the Jennings' family, from Norwich, as a joint project between dad Matthew and his six-year-old daughter Ruby, who got inspired by an Enid Blyton classic 'The Faraway Treehouse'

PA

21/30 5 September 2016

Runners covered in coloured powder enjoy themselves as they ran through the streets of London during the anticipated mass 'Color Throw'. The Color Run Presented by Skittles is an untimed 5k fun run, aiming to bring together fitness and fun, with the ultimate goal being that participants cross the line with a huge smile on their face

22/30 4 September 2016

A replica of 17th-century London on a barge floating on the river Thames burns in an event to mark the 350th anniversary of the Great Fire of London

AFP/Getty Images

23/30 3 September 2016

Enthusiasts in vintage clothing take a stroll in the rain along Morecambe promenade during Vintage By The Sea event in Morecambe. Vintage By The Sea is a celebration of 20th century design, fashion and entertainment. Now in it's fourth year Vintage By The Sea is hosted in the seaside resort of Morecambe

Getty Images

24/30 2 September 2016

Scottish First Minister Nicola Sturgeon and leader of the Scottish National Party (SNP) speaks at a press conference in Stirling. Sturgeon launched a new survey on independence, saying the Brexit vote had changed the conditions that existed when Scotland voted against secession in 2014

AFP/Getty Images

25/30 1 September 2016

People gather on the beach to take advantage of the fine weather at West Bay in Dorset

Getty Images

26/30 1 September 2016

Mayor of London Sadiq Khan and Tara Arts founder and director, Jatinder Verma offically open the doors at Tara Theatre in London. The theatre is the new state of the art home in South London for the acclaimed Tara Arts, the oldest diverse multicultural theatre company in the UK

Getty Images for Tara Arts

27/30 31 August 2016

People relax in front of beach huts in Clacton-on-Sea

REUTERS

28/30 31 August 2016

An inflatable pig from the band Pink Floyd floats over the Victoria and Albert Museum to promote "The Pink Floyd Exhibition: Their Mortal Remains", which will open in May 2017, in London

REUTERS

29/30 30 August 2016

The final touches are made to a 120 metre-long wooden sculpture of London's skyline from the seventeenth century as it is moored up on the river Thames in London. The sculpture titled London 1666 and designed by David Best will be ceremonially lit and burnt in the middle of the Thames on 4 September as part of celebrations to commemorate the 350th anniversary of the Great Fire of London

AFP/Getty Images

30/30 29 August 2016

Police look as a performer dances during the Notting Hill Carnival in London

REUTERS
Ms Colborne said the girl suffered more abuse from her family after the assault: "When her brothers found out, they were furious with her and would physically assault her because she was involved sexually with an Asian man."
Other victims described the abuse they were subjected to - highlighting one girl's statement who said the Hussain brothers acted as a "pack of animals" and urinated on her. 
Another described feeling suicidal after she became pregnant due to the abuse.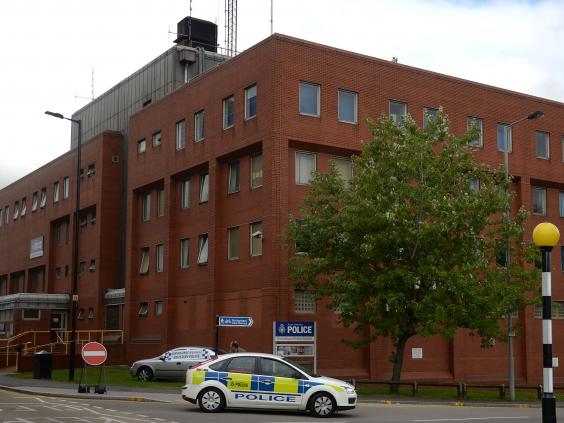 The girl accused of Basharat of "stealing the person she was" and said she still felt "guilt" over what had happened. 
As their sentences were read out there were shouts of "yes" from the public gallery were many of the victims and their families were gathered. 
Judge Sarah Wright praised the "immeasurable courage" of the victims for coming forward. 
She described the gang's crimes as an "appalling catalogue of offending". 
She said: "Your victims were targeted, sexualised and in some cases subjected to acts of a degrading and violent nature.
"Many of the victims were subjected to repeated abuse. There was a pattern of abuse which was repeated over and over again. Some victims were groomed, some coerced and intimidated.
"They were made to feel that they could not report what was happening to them.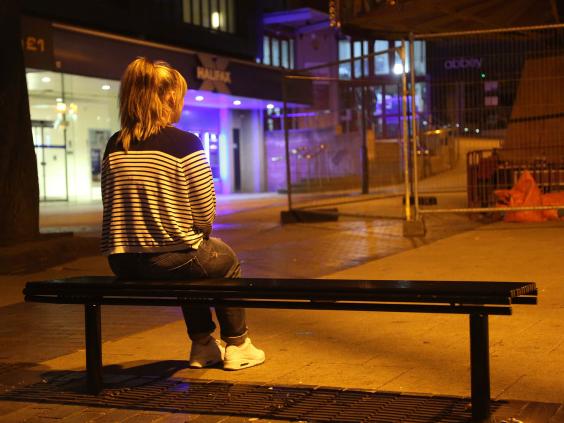 "Even if they did, no action was taken and you were free to continue your exploitation of them."
Addressing Arshid she said one his victims "was just a child" when he groomed her. 
She dismissed the defence's argument that there had been a relationship between the pair saying "she was a child and you were an adult". 
She said: "She lost her education, her friends and her family as result of your actions. She too has self-harmed and suffered from eating disorders. She vividly describes her life as being shattered into a million pieces and she feels she is just held together by sticky tape."
Additional reporting by PA
Reuse content