A prominent barrister who successfully prosecuted Rolf Harris will head an investigation into an alleged police and government conspiracy to cover up the widespread sexual exploitation of girls on a British overseas territory.
Sasha Wass QC, has been brought in after a review of child safety on St Helena and Ascension – two tiny and remote islands in the South Atlantic with a combined population of some 5,500 – revealed that a number of paedophiles had escaped prosecution amid claims of police incompetence and corruption.
The Foreign Secretary, Philip Hammond, said yesterday that Ms Wass would travel to the island to investigate a series of claims by whistleblowers against senior police, some brought over from Britain to run the tiny force.
Social workers said they raised concerns about a paedophile officer but were snubbed and told not to rock the boat and "enjoy the view" on St Helena, famous as the island prison of Napoleon.
The announcement by Mr Hammond came a week before the start of what could be a protracted employment tribunal starting in London brought by two of the whistleblowers who say they were hounded off the island. One of them had her home searched by police and was threatened with prosecution for perjury.
They have said that entrenched abuse on the island was worse than the scandal on Pitcairn, another isolated and tiny British territory, where six men jailed for child sex abuse in 2004.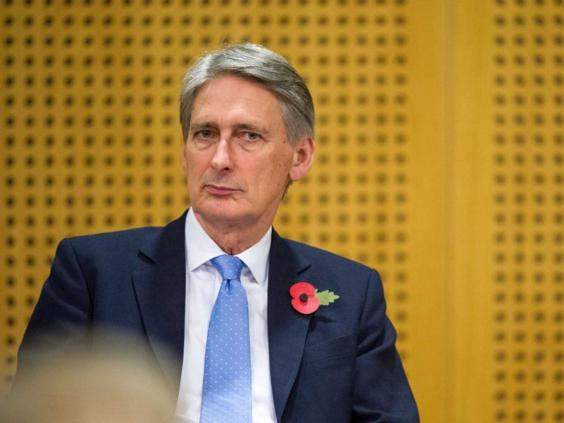 "Nobody gets married, it's like stepping back in time. Hardly anyone stays together and there are kids all over the place. It's really odd," one told The Independent.
As well as the police, Mr Hammond said the inquiry would look into the roles of officials from the St Helena government, the Foreign Office and the Department for International Development.
"This new inquiry will not be quick. But it will be thorough. And I am confident that the facts will be established," said Mr Hammond.
The crisis on the island was sparked after a whistleblower came forward to make allegations against police in 2012 and the details were passed to the Foreign Office.
A senior social worker made separate allegations the following year after trawling through old cases to highlight ones that had not been acted on. They included a file on a serving police officer accused of abusing a child but the claims were not investigated.
The officer was later convicted of firearms offences, and subsequently for downloading child abuse images but not the most serious abuse. But following further pressure from the whistleblowers and an investigation by a police team brought over from Britain, the former officer was later jailed for 11 years for child abuse.
Experts from the child protection charity, the Lucy Faithfull Foundation, said in a report there had been a "malaise" in the upper ranks of the police force. It criticised its handling of child sex abuse allegations and highlighted how victims were often castigated when coming forward to make claims. It said there were "a number of 'serial' offenders, a number of 'serial' victims, and a number of women whose children were very much at risk of repeat victimisation."
Reuse content