The London-based former tycoon once known as "Putin's banker" has gone on the run in the middle of a major High Court action accusing him of stealing more than £655m.
Sergei Pugachev's disappearance came just weeks after he claimed attempts had been made on his life. He is believed to have fled to France.
Mr Pugachev lives in two luxurious London homes in Battersea and Chelsea with his socialite wife Alexandra Tolstoy, an English descendent of the novelist Leo Tolstoy.
The 52-year-old has suffered repeated setbacks in the case being brought against him by the Russian government's Deposit Insurance Agency (DIA), which is seeking to recover funds it claims he stole from a bank he founded after it was bailed out by taxpayers in the financial crisis. He vehemently denies the allegations. His legal blows in the case include a freeze on his £1.3bn of assets worldwide.
He skipped the country despite having been told to remain in the UK and hand over his French passport to the DIA's lawyers.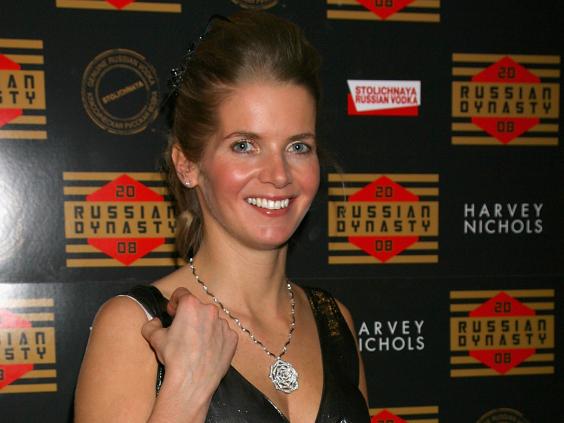 Last month it was reported that car bombs had been found under two of his vehicles in London – claims the DIA last night said it thought were "untrue" and "an attempt to fabricate an excuse for his alleged contempt of court". Mr Pugachev's representatives admitted to the High Court that he was no longer in the country. They said he had fled the country due to concerns for his safety. The former ally of Vladmir Putin is believed to be on the run in France, where police are now expected to hunt for him as he is subject to an Interpol Red Notice.
It also emerged last night that the DIA's lawyers, with a court order, raided both his London homes plus a luxury yacht associated with him. While Ms Tolstoy is thought to have been present at one of the properties, her husband had gone. The DIA's lawyers, Hogan Lovells, seized a large number of documents and computers. Hogan Lovells, became suspicious that he may have gone on the run when they traced an email from him to a server in Paris.
Mr Pugachev has previously claimed he is being persecuted for political reasons and denies any wrongdoing. He told a Russian newspaper last year: "I can be called a poor man. I do not have money to support my family and my property."
Ms Tolstoy declared last year it was hard to live on the £10,000 a week allowance the court granted him under the asset freeze. The DIA accuses him of siphoning off funds from a bank called Mezhprombank, including $700m of bailout money from Russian taxpayers.
Reuse content