Britain's anti-slavery commissioner is examining radical new plans to prosecute sex traffickers by "reversing" the juju spells that terrorise many of their victims into staying silent.
More than 100 Nigerian women were identified last year as having been trafficked into sexual slavery with their obedience ensured by magic rituals that threaten them with infertility or death if they reveal what has happened to them.
The appeal court have heard several cases of young girls and women jailed for travelling on fake papers after being too scared to tell police that they had been trafficked into Britain. Earlier this month, a judge quashed the conviction of a teenager after it emerged that she had been repeatedly raped, subjected to exorcism and juju rituals, and tricked by a woman into working as a prostitute in Britain.
The level of terror instilled by juju led British police to spend two years trying to dispel the fears of women so they could give evidence in the first case of its kind in Europe, in 2011.
Oath-taking and rituals are a major part of juju, a powerful belief system that underpins the world view of millions of Africans. Rituals include the taking of blood, hair and clothing, and swearing oaths to gods who have the power of life and death.
The taking of blood symbolises the essence of a person's individual power. By taking head hair and pubic hair, the person who pays for the ceremony controls the mind and sexuality of the subject.
Kevin Hyland, the Government's first anti-slavery commissioner, will travel to Africa next month to meet campaigners who have secured criminal convictions after reversing juju spells and persuading witnesses to give evidence.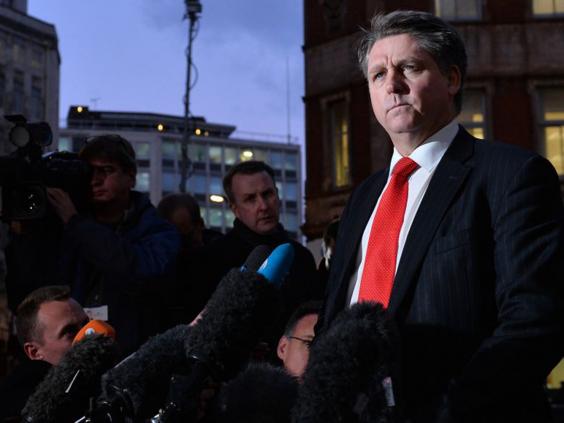 Officials have tracked down the witchdoctor and ordered him to reverse the curse or face prosecution as an accomplice to the child trafficking ring. Once the spell is reversed, witnesses are willing to give evidence. The process has been used at least four times in Nigeria, according to that country's main anti-trafficking organisation.
One case saw victims taken back to Nigeria from Spain for juju reversals before giving evidence against the criminal trafficking gangs. "They have used it in Nigeria," Mr Hyland said. "It's something we will have to discuss with the DPP [Director of Public Prosecutions, Alison Saunders], the national police lead and the College of Policing. It needs to be looked at very deeply."
He has already spoken with Ms Saunders about ways to improve prosecution rates in cases involving highly traumatised women, and said he would be seeking advice on whether juju reversal could unintentionally re-traumatise women.
"The first thing is the person's recovery to make them feel better and live their life again. That's extremely important," he said. "Then we will see whether they are confident to give evidence so we can pursue and prosecute the person responsible for this."
In 2012, Kent Police persuaded three Nigerian girls who had been trafficked using juju to give evidence against Osezua Osolase, who ran the operation from his home in Gravesend. The three initially told police false stories before eventually being encouraged to overcome the witchcraft. "It took time, and trust and confidence," said Det Chief Insp Eddie Fox. "We never really know exactly what threats had been made during the rituals, but they were extremely concerned."
He said the girls had needed help from specialist charities to get their lives back on track. "Some of the Nigerian girls come from those areas where juju is held in such esteem and there's so much fear and belief in it," he said.
Reuse content