Shrien Dewani walked free from a South African court today after being cleared of paying hitmen to murder his wife on their honeymoon.
The judge allowed an application for the case against him to dismiss the case after the 34-year-old's defence team argued the evidence was too weak for it to continue.
Judge Jeanette Traverso said the testimony of several witnesses was "riddled with contradictions" and no reasonable court could convict based on the information presented.
Here is what she found.
The main witness's evidence was unreliable
Zola Tongo, the couple's taxi driver, is serving 18 years in jail for organising the murder and his evidence was the only link between Mr Dewani and his wife's death.
Judge Traverso told Western Cape Crown Court that Tongo's evidence was "riddled with contradictions".
She said his testimony was "so improbable, with so many mistakes, lies and inconsistencies you cannot see where the lies ended and the truth begins".
One of the two murderers is dead
Xolile Mngeni, who was convicted of firing the shot that killed Mrs Dewani, died in custody from a brain tumour earlier this year.
His death left only one other man who was present when Mrs Dewani was murdered – Mziwamadoda  Qwabe – whose evidence directly contradicted forensic analysis of the crime scene.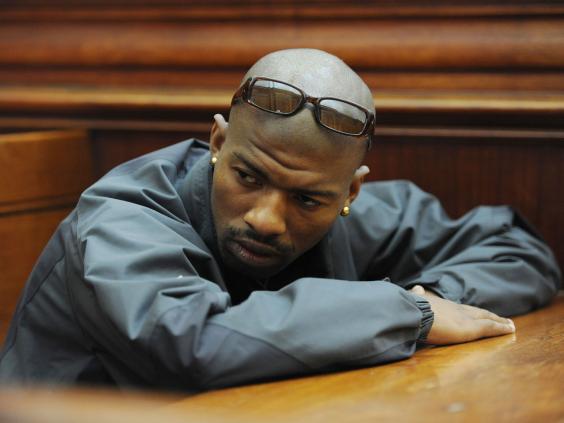 Another key witness was a 'self-confessed liar'
Monde Mbolombo, a hotel worker who allegedly acted as a middle man in the plot was reportedly promised legal immunity for truthful testimony.
But Judge Traverso said his evidence "unravelled in cross-examination" and was contradictory.
Calling him a "self-confessed liar", she said Mbolombo admitted lying in several statements and tried to conceal his involvement and knowledge.
Public outrage was not a reason to keep the trial going
The case, coming just months after the controversial Oscar Pistorius trial, where the athlete was found guilty of manslaughter but not murder for shooting Reeva Steenkamp dead, has provoked protests across South Africa.
Campaigners held it up as another example of alleged violence against women going unpunished but Judge Traverso said it would be unjust for public opinion to influence any court.
"If any court admitted public opinion or emotion to affect their judgement, there would be anarchy," she added.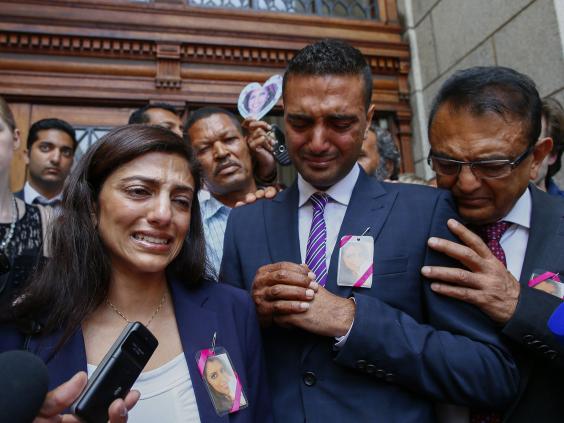 No motive was proved
The prosecution had built their case around the argument that Mr Dewani had been leading a secret double life because of his bisexuality and had resorted to desperate measures to escape his marriage.
But on the opening day of the trial, Mr Dewani formally revealed his sexuality and admitted a relationship with a German prostitute, Leopold Leisser, who was due to be a key witness for the prosecution.
Honeymoon crime: Shrien and Anni Dewani
Honeymoon crime: Shrien and Anni Dewani
1/8 Honeymoon crime

Shrien Dewani and wife Anni on their wedding day

PA

2/8 Honeymoon crime

The couple pictured together

3/8 Honeymoon crime

Mrs Dewani is believed to have been shot three times

4/8 Honeymoon crime

Xolile Mngeni was sentenced to life after being convicted for the murder of Mrs Dewani in November 2012

Rex

5/8 Honeymoon crime

Mngeni, convicted of killing Anni Dewani, had a brain tumour and died in prison in October

Getty Images

6/8 Honeymoon crime

Mr Dewani, who has consistently maintained his innocence, broke down in tears as graphic footage and images of his wife's dead body were shown in a South African court

7/8 Honeymoon crime

Vinod Hindocha, left, the father of murdered Mrs Dewani, has said he was not aware of his son-in-law's sexuality prior to his daughter's marriage to the British businessman

AFP

8/8 Honeymoon crime

Here, Mr Hindocha, breaks down at a news conference on the eve of the murder trial's start

AP
Judge Traverso quickly ruled email evidence from Mr Dewani's laptop, in which the prosecution said admissions were made about whether he should get married or "come out", inadmissible and rejected arguments that it showed the defendant believed he "could not find a way out" of the marriage without his family disowning him.
Problems with police evidence
A ballistics expert, Warrant Officer Pieter Engelbrecht, said he did not have enough evidence to say where the shooter sat to kill Mrs Dewani.
He said he still did not know which hand the shooter had used or where he was positioned and the original car seats had been unavailable, leaving the circumstances of her death unclear.