Two teenagers – aged 14 and 16 – are among six people who have been arrested in an investigation of the alleged murder of a Chinese restaurant owner during a car ambush.
Father-of-four Nelson Cheung, 65, was killed after a gang allegedly forced his car off the road in a remote area of Northern Ireland to steal his and his wife's cash before they stabbed the couple.
Mr Cheung's wife Winnie, 57, managed to escape and has since been discharged from hospital after being treated for knife wounds to her hands and head. She ran to a house and the police were called just after midnight on Thursday.
The Police Service of Northern Ireland (PSNI) said four males aged between 14 and 43 and two females aged 16 and 32 have been arrested in total in connection with the killing. A 30-year-old man arrested yesterday remains in custody.
Detective Chief Inspector Eamonn Corrigan has appealed for anyone with information about the incident to come forward.
Mr Cheung ran the Double Value Chinese takeaway restaurant on Main Street in Randalstown, Co Antrim, and he had been travelling home from his business some time between 11:30pm on Wednesday and after midnight on Thursday on the night of the death.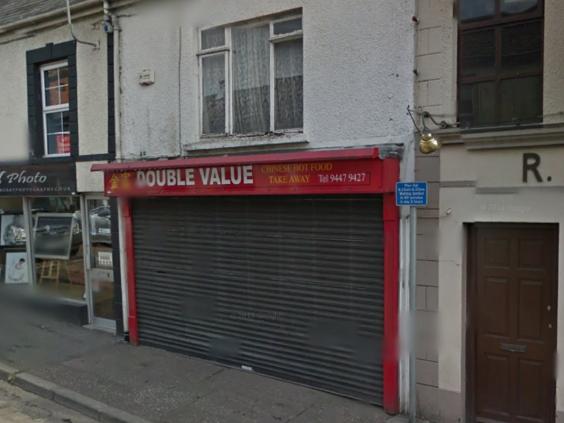 The couple's car was intercepted by two vehicles on Caddy Road, less than five miles from their home in The Rosses, Ballymena. Mr Cheung died on the scene from stab wounds.
Flowers and tributes were left outside the restaurant as soon as those who knew Mr Cheung learned of his brutal death.
Publican Roy Picken, 64, told The Belfast Telegraph: "Nelson was one of the nicest men you could meet, a wee quiet man who worked hard and I can't believe why anybody would rob him, it doesn't make sense. He would have helped anybody and was very popular."
Mr Corrigan said: "My thoughts and the thoughts of my investigative team are with the Cheung family."
Police said they do not believe the killing was racially motivated, and renewed appeals for anyone with information to come forward.
Reuse content