A six-year-old boy whose father bludgeoned his mother to death should live with his father's sister in England despite his maternal grandparents wanting him with them in China, a family court judge has ruled.
The boy is a British citizen who has lived in England his whole life and only speaks English. The extraordinary custody case was heard in in Birmingham's family court earlier this year, but the judgement has only just been published.
Justice Holman said it would be a "huge upheaval" for the boy, referred to in the case as 'L,' to uproot his life to China. He already has a relationship with his paternal aunt and uncle - as well as their two children, one of whom is a boy just a year older than him. They live in south-east England and speak English, and L was visibly excited when told recently about an impending overnight visit.
In contrast, his Chinese grandparents speak no English and until last December, when they travelled to England to try and get custody of L, had never left China. Prior to their arrival in the UK they had met their grandson only once, when he visited them with his mother as a toddler.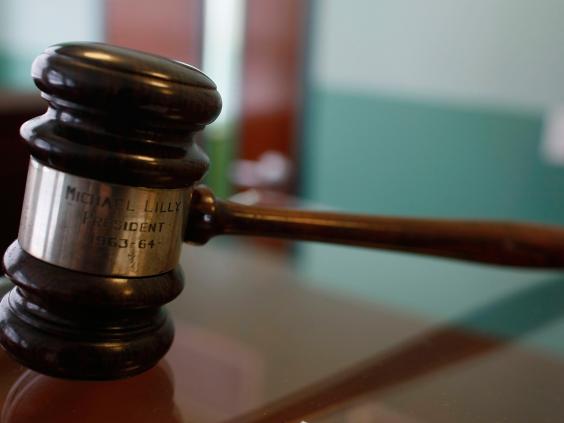 Opening his judgement, Justice Holman said: "Within the space of a few days L effectively lost both his parents. His mother was dead. His father was incarcerated, and L has not seen him since."
The judge added: "As soon as his father was arrested, L was placed with sensitive and caring foster parents who continue to care for him with devotion and skill. But he should not remain a foster child. The issue I have to decide is whether he should now move to live permanently with his maternal grandparents, who live in a city in China, or with his father's sister, his paternal aunt, and her husband."
L's father is from Hong Kong originally but was already living in England when he found L's mother on an online dating site and went out to China to meet her. He married her and brought her back to England, where they had L, their only child.
The couple divorced in 2012 after a "conflictual" relationship which saw the police frequently called out. L's mother was seeing somebody else when his father finally murdered her in June last year by beating her about the head and body with a blunt object. She bled to death in her own home.
L's father denied the premeditated murder and had created an alibi but it fell apart when his car's sat nav showed it was not where he claimed it had been. He is serving a life sentence with a minimum tariff of 28 years and still denies the crime which means his son will not visit him in prison. L's aunt and uncle have accepted their relative is a murderer and will not lead L to believe otherwise.
His mother's parents are well-off factory owners who have gone to great lengths to prove L could have a happy life in China, even hiring a personal Chinese translator and nanny and finding an English-speaking private school.  His grandmother insisted that language would not "be a barrier" because "children pick up languages very quickly." The 55-year-old pleaded with the judge: "I believe it is my daughter's wish to give L to us for the best upbringing."
But the judge and other child protection experts were worried she had dismissed this concern too readily and that it might take the boy a long time to overcome the cultural and language barriers.
The grandparents have experienced a succession of tragedies; three years ago the grandfather's son from a previous marriage was killed by a car while walking on the road. In his concluding remarks, the judge said "I deeply regret the pain and disappointment that this will cause to the grandparents," but that he had to go on the evidence.
Justice Holman said: "The issue of great concern in relation to the aunt and uncle is their relationship to the perpetrator father. In many cases this might rule them out" but, he said: "I am quite satisfied that this particular aunt and uncle have completely satisfied themselves of the father's guilt… They will not give to (the boy) a skewed version of events as he grows up."
He added: "In all other respects a move to the aunt and uncle can only be very positive for L. He knows them and their children well. He has a considerable attachment to them already. There are no reservations about their parenting capacities or material security."
In meetings between hearings, the aunt and uncle discussed with the boy's grandparents arrangements for annual meet-ups in Hong Kong and said they would always be welcome to come and visit him in England.
Reuse content