Officers from Scotland Yard's counter-terrorism unit are leading the hunt for the killer of an Islamic religious leader shot dead in a London street, following claims he may have been the target of a Syrian "assassination squad" that is silencing critics of Bashar al-Assad's regime.
Syrian-born Abdul Hadi Arwani, 48, who had spoken out against the dictatorship, was found dead in a parked car, having been shot in the chest. Detectives are awaiting the results of a post-mortem.
Mr Arwani had links with the National Coalition for Syrian Revolutionary and Opposition Forces, an alliance of moderate and secular groups opposed to Assad's regime. Spokesman Nebal Istanbuly said: "He was a friend of ours, and was well known to the Syrian diaspora in the UK."
He claimed Mr Arwani could have been targeted by the Syrian regime because of his opposition to Assad.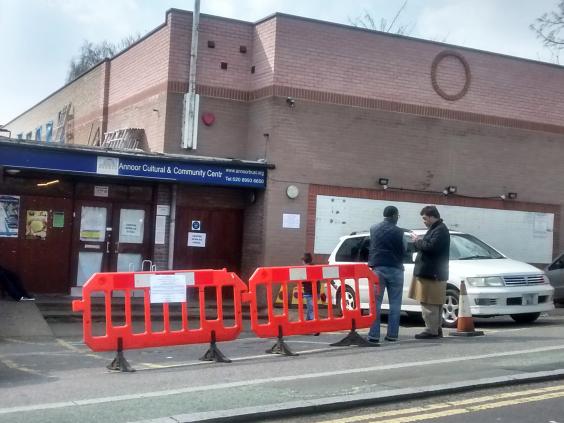 But others cast doubt on the claim. Haras Rafiq, of the counter-extremism think-tank the Quilliam Foundation told the London Evening Standard: "There will be a lot of Assad supporters in Syria who will be very happy, but he wasn't a big fish in the anti-Assad movement who would be targeted."
Speaking outside the family home in Acton, north-west London, Mr Arwani's son Morhaf, 20, said yesterday: "We are at a loss to understand what is behind this."
Police insisted they were keeping "an open mind" about the shooting and appealed for witnesses. A spokeswoman said they were examining a variety of possible motives for the killing. "SO15 are now carrying out the investigation because of their expertise in the management of investigations with international dimensions and an established liaison network abroad."
Mr Arwani, a father of six, came to Britain in 1996 after fleeing persecution in Syria in which his mother and father were killed by the Assad regime. According to the London College of Islamic Studies, he studied at the Faculty of Shariah in Jordan, and was a teacher in various Islamic seminaries in Slough and London.
He was a former imam at the An Noor Cultural and Community Centre in Acton. A statement posted on the centre's wall read: "We have with great sadness heard of the unfortunate death of Shaykh Abdulhadi Arwani. He will be sadly missed."
Visitors to the mosque and friends of the victim dismissed reports he had been forced to resign from the mosque because of "extremist links".
One visitor, said Mr Arwani was prominent at anti-Assad rallies and had denounced the Syrian regime and extremist group IS in his sermons. Another said: "He was a beloved man. He was well loved in the community. And he wasn't radical or anything, you know, that wasn't him. "
Fellow anti-Assad activist Khaled Kamaraldin, said that Mr Arwani resigned from the mosque following a financial dispute with mosque authorities. He also dismissed reports that Mr Arwani was a radical.
Reuse content