A man has been arrested on suspicion of conspiracy to murder Syrian-born preacher Abdul Hadi Arwani, as counter terrorism detectives take over the investigation.
The 46-year-old man was arrested last night in Brent, north-west London, and is now in custody at a central London police station.
Mr Arwani was discovered sitting in his dark-coloured Volkswagon Passat in Wembley late last Tuesday morning after being shot dead.
The 48-year-old imam died of gunshot wounds to the chest, despite the efforts of paramedics to save him.
Friends believe that Mr Arwani was tricked into agreeing to a meeting with a man who had called the night before asking him to come to Wembley and give a quote for a construction project, according to The Telegraph.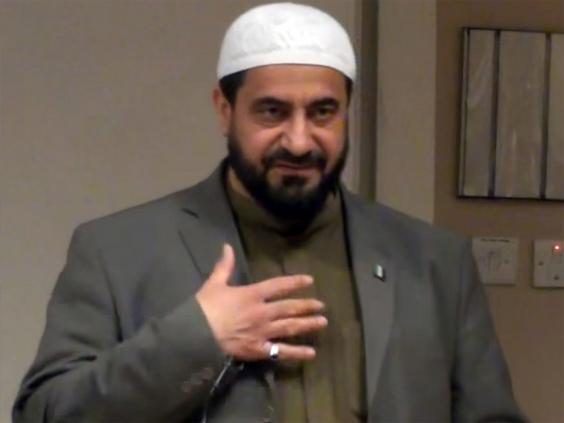 Arwani took one of his teenage sons along for the first meeting, but upon arrival he was told to come back the following day, as the man he was meeting claimed to have forgotten his keys.
Police are currently "open-minded" about the motive of the killing and an inquest is to be opened at Barnet Coroners Court in the coming days.
The arrest comes following a statement from Mr Arwani's 20-year-old son Morhaf, last week. 
He said: "The police are currently investigating this brutal murder. As an individual, a family and a community, we are helping the police to solve this heinous crime.
"Any information we have has, and will be passed on to them and we urge anyone with any information to please, please, please do the same.
"To members of the public that knew my late father and even those of you who didn't know him, please tell us what you know. We know that it won't bring our father back to us but it may help to deliver justice to those who killed him."
Mr Arwani was an imam at the An Noor mosque in Acton, west London, from 2005 to 2011.
He is thought to have fled Syria as a teenager after surviving the Hama massacre in 1982 and has been described as an outspoken critic of President Bashar Assad's regime.
Additional reporting by the Press Association
Reuse content