The husband of a depressed mother who killed her three young disabled children has criticised medical professionals for the "constant pressure" placed on the family to "submit the children to operations and other interventions".
Tania Clarence, 43 admitted manslaughter of her three-year-old twin sons Ben and Max, and four-year-old daughter Olivia, aged four, due to diminished responsibility.
Clarence, 43 was given an indefinite hospital order at the Old Bailey today.
All three suffered from the genetic condition type 2 spinal muscular atrophy, sometimes described as 'floppy baby syndrome', which can dramatically shorten life expectancy and can leave children with little control over their movements.
Her husband Gary was in South Africa with the couple's eldest child Taya Grace, eight, who is not disabled, at the time.
During the trial, the court heard from prosecutor Zoe Johnson QC that Clarence and her husband "believed that the only appropriate care for their children was palliative care [but] the children had not reached the stage when palliative care was required".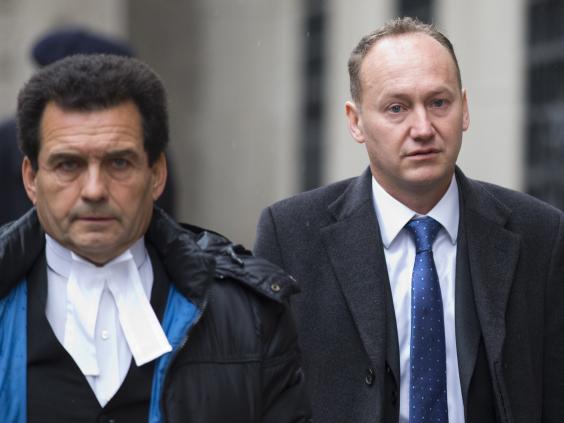 Speaking after the trial, Mr Clarence said "lessons need to be learned" from his wife's story of "dedication and love" which turned to "despair and utter hopelessness".
In a statement issued on his behalf, solicitor Richard Egan blamed medical professionals and social services for contributing to Clarence's depression.
It said Clarence's depression "was certainly not assisted by the constant pressure placed on the family by some individuals within the medical profession and social services who could not agree with Tania and Gary Clarence's stance of prioritising quality of life for their children and who were not readily willing to submit the children to operations and other interventions that they felt were not appropriate in the circumstances.
The statement continued: "Tania now faces further struggles and a future of coping with the past and understanding what happened and why.
"It is a future she will face with the support of her husband Gary who has stood by her throughout this tragedy.
"Tania and Gary Clarence would like to publicly acknowledge the support they have received from the public at large which has been evidenced in the large number of emails, texts and letters I have received on their behalf.
"They also want to thank the police and the staff at the prisons who were never less than compassionate and sensitive, and the hospital carers who have treated Tania with great sympathy and understanding."
In sentencing, Judge Mr Justice Sweeney said Clarence had been "overwhelmed" by the situation her family faced.
He said she "loved all four of your children" and quoting a psychiatrist, continued: "If you had not been suffering from mental illness at the time, you would not have killed your children."
The children had a long history of medical treatment which had taken its toll on the couple. The court heard one family doctor noted in 2011: "One cannot underestimate the practical as well as emotional difficulty this family face."
Days before the killings, Clarence had given the nanny a day off. However, she later entered the house with a friend and a pastor after being alerted by Clarence's mother, who became concerned when she could not reach her daughter.
They were found by their nanny tucked into beds with toys arranged around their heads at Clarence's home in New Malden on 22 April. The prosecutor compared the arrangements to dignitaries lying on a "bier".
The court heard that while the children's bodies were being discovered, Clarence handed the nanny a letter, which read: "I'm so sorry I had to do this but I could not carry on. I also could not leave the children with Gary. It would have been too much for him.  You have been such an amazing person in our lives over the last few years. Without you I most likely would have done this a lot sooner."
Imposing the order, Mr Justice Sweeney told Clarence that she would not be released until she has recovered from her illness.
Additional reporting by PA
Reuse content