Concerns have been raised about the security measures in British schools after a supply teacher was stabbed after just four weeks in a post at an academy in Bradford.
Police were hunting for a 14-year-old pupil after a male teacher,50, was stabbed in the stomach just before 9am on Thursday morning. Several students witnessed the attack, in a classroom, after which the child fled the school grounds.
According to the Guardian, the teacher was "on supply and had only been at Dixons Kings Academy for four weeks". Another reporter, for the Daily Express, alleged that the incident began with a fight about the use of a mobile phone in class.
Ian Murch, of the National Union of Teachers (NUT) Bradford branch, which has members at the school, said: "Obviously people are shocked - they would be when an incident like this happens at a school. We hope it can be resolved without any more suffering or difficulties for anybody."
He said the incident "raises questions with people about safety and what can be done to improve safety".
Bradford South MP Judith Cummins said: "The stabbing of a teacher at Dixons Kings Academy is deeply shocking.
"Clearly, one incident like this is one too many. Thankfully, incidents such as these are rare. But we mustn't be complacent. I will be meeting with the school and police as a matter of urgency as the safety of both staff and pupils is absolutely paramount."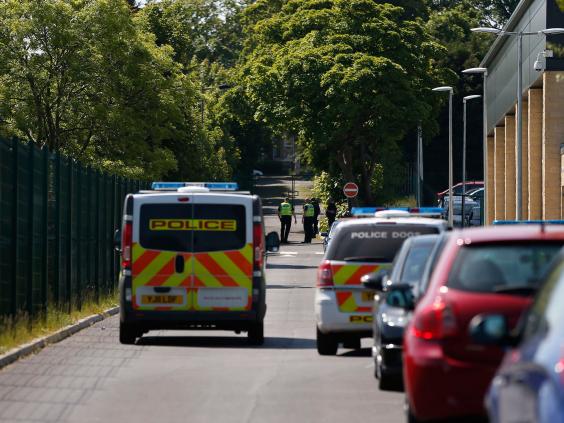 Speaking outside the school on Thursday afternoon, principal Nick Weller said the suspect was a pupil who had been at the school for a year, and that he was believed to have smuggled the knife into school that morning.
He said: "Police are looking into the lead up to this incident, there was nothing in school that led up to it - there may have been other people outside the school who maybe knew something."
Education Secretary Nicky Morgan said violence of any kind in schools is "totally unacceptable", adding that her department is "ready and prepared to offer all necessary support".
Reuse content