The threat of a terrorist attack in Britain is at its highest point in years, with several plots "directed by or inspired by terrorism overseas" foiled so far this year, the country's leading counter-terrorism official has revealed.
Speaking amidst fears that the Islamic State extremist group operating in Syria and Iraq is radicalising British youth, Scotland Yard Assistant Commissioner Mark Rowley said the number of incidents is "running exceptionally high".
In an unprecedented move, Rowley, the National Policing Lead for Counter Terrorism, detailed the scale of the threat.
Anti-Isis demonstrations across Europe
Anti-Isis demonstrations across Europe
1/10 Anti-Isis protests in Ankara, Turkey

A person holds a flag as police uses tear gas and water cannon in Ankara against demonstrators who protest against attacks launched by Islamic State insurgents targeting the Syrian city of Kobani and lack of action by the government

2/10 Anti-Isis protests in Diyarbaki, Turkey

Protesters clashing with riot police during a demonstration against Isis in Diyarbakir, southeast of Turkey

3/10 Anti-Isis protests in Diyarbaki, Turkey

Kurdish protesters in the southeastern city of Diyarbakir

Getty Images

4/10 Anti-Isis protests in Diyarbaki, Turkey

Kurdish protesters clash with Turkish riot policemen in the city of Diyarbakir

Getty Images

5/10 Anti-Isis protests in Brussels, Belgium

Riot police block Kurdish protesters as they gather in front of the entrance of the European Parliament in Brussels

AP

6/10 Anti-Isis protests in Berlin, Germany

Demonstrators, including one holding a sign that reads: "Save the Kurds of Kobane from IS," and many of them members of Berlin's large Kurdish community, march to protest against the ongoing violence by militias of the Isis in Iraq and Syria in Berlin

7/10 Anti-Isis protests in Hamburg, Germany

Kurds protest against Isis militants advancing through the Syrian border city of Kobani, in Hamburg, Germany

8/10 Anti-Isis protests in London, UK

Kurdish protesters gather at Heathrow Airport as anti-Isis demonstrations take place across Europe

Lisa Campbell

9/10 Anti-Isis protests in Paris, France

Kurds living in France demonstrate in Paris

10/10 Anti-Isis protests in Marseille, France

Kurdish people hold flag in Marseille during a protest against the threat of a "Syrian Kurdish population's genocide" by Isis militants and to support the population of the Syrian Kurdish town of Ain al-Arab, known as Kobani
He said: "So far this year we have made 218 arrests and are running exceptionally high numbers of counter-terrorism investigations, the likes of which we have not seen for several years. Against an increasing operational tempo we are disrupting several attack plots a year.
"These plots are of varied sophistication, from individuals planning to carry out spontaneous yet deadly attacks to more complex conspiracies, almost all seemingly are either directed by or inspired by terrorism overseas. We have secured evidence and charged 16 returnees for terrorist activity in Syria."
The senior officer's comments came after Scotland Yard made a series of arrests over an alleged "significant" plot cooked up by suspects including at least one man who was believed to have travelled to Syria.
Another series of swoops by counter-terrorism teams in the South East saw three men and three women arrested following raids at four addresses in Portsmouth and Farnborough in Hampshire, and Greenwich, south east London.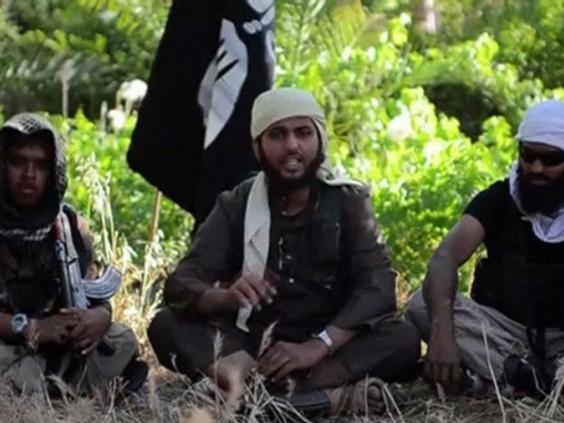 The threat of a terrorist attack in the UK is at its highest since the aftermath of the 7/7 bombings in 2005, according to a source close to the Guardian.
Rawley reported that more than 1,000 pieces of extremist material are being removed from the internet by police every week, including videos of beheading, torture and suicides. Over 80 per cent of that material is related to Iraq and Syria.
He said: "The growing problem of young, impressionable, and in some cases vulnerable, individuals being radicalised online is an increasing risk. Extremist groups are using social media in highly sophisticated ways in order to recruit or persuade individuals towards their violent and warped ideologies.
"Dozens of families have contacted us concerned about loved ones or information when they believe someone is travelling abroad. It is only through courageous action like that that we can help and we have been supporting such families in every way we can."
So far there are 66 people who have been reported missing to police who are thought to have headed to fight in Syria.
There were also much publicised appeals to try to find missing teenagers Samya Dirie, 17, and Yusra Hussien, 15, who vanished last month and are thought to have travelled to the war-torn state.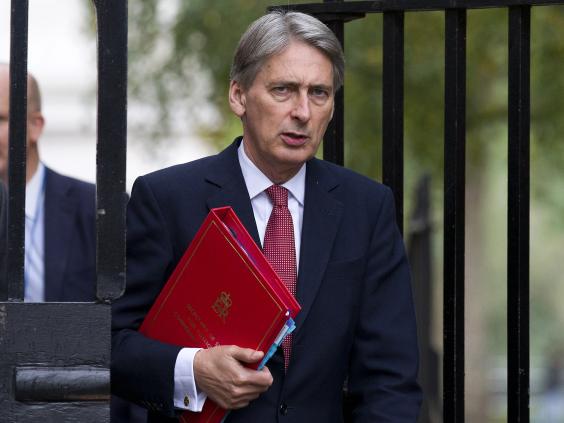 Foreign Secretary Philip Hammond has said Britons who have become embroiled in the jihadi war in Iraq and Syria should be tried for treason.
The last prosecution for treason was in 1946, when the notorious Lord Haw Haw - real name William Joyce - was hanged for his Nazi propaganda broadcasts.
The offence remains on the statute books, even though the death penalty has been abolished.
Chairman of the Home Affairs Select Committee Keith Vaz called the level of terrorist activity "disturbing".
He said: "These are startling figures much higher than anyone has feared. The sheer scale and level of activity is most disturbing. Internet companies need to continue to work with the police and the security services to counter this growing threat.
"It is vital that community voices are raised effectively to provide an alternative narrative to that of the recruitment agents for terrorism. That means ensuring that community members take the lead so that we can stem the flow of those who wish to go abroad to fight. We must act now.
"We also need to build an international platform through Interpol to ensure that we have an international approach to this issue."
Additional reporting from PA
Reuse content