A third Metropolitan Police officer is to be charged with involvement in an alleged unlawful arrest of a student during the 2010 tuition fees protests.
Constable Thomas Barnes, 30, will be charged with conspiracy to pervert the course of public justice at Westminster Magistrates Court on Monday 3 November.
The Independent Police Complaints Commission (IPCC) has been investigating the incident since 2011 and announced the latest charge on Friday.
On 9 December 2010, a 20-year-old student breached a police cordon around a protest in Westminster and was chased and caught by a police officer, the watchdog said.
The police officer was wearing equipment that recorded the chase and detention, as well as a conversation afterwards with his colleagues.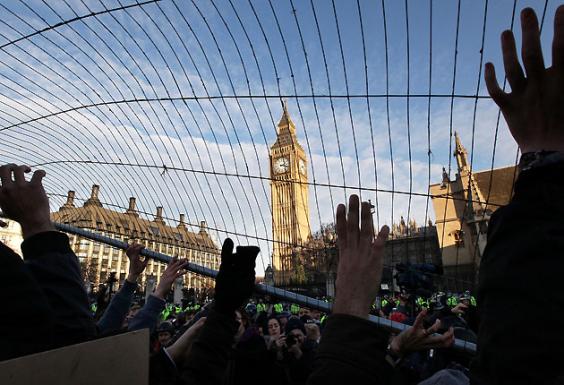 The unnamed student was arrested on suspicion of threatening to commit criminal damage but no further action was taken against him.
After investigating the allegation that officers conspired to falsely arrest the protester, as well as looking at how his tooth was chipped during custody, the IPCC passed its file to the Crown Prosecution Service.
The CPS initially said there was "insufficient evidence" to press charges against the officers but reversed its decision following a review.
"It is alleged that PC Barnes conspired with others to pervert the course of justice through an unlawful arrest," an IPCC spokesperson said.
"Two other officers, PC Andrew Ott and PC Calvin Lindsay, have already been charged in relation to the incident. They are due to stand trial at Southwark Crown Court in May."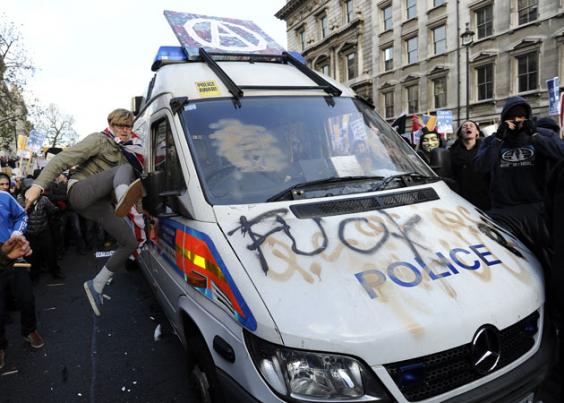 More than 50 people – demonstrators and police officers - were injured during that day's protests, which resulted in 33 arrests.
Anger flared as the House of Commons approved the controversial rise in tuition fees to a maximum of £9,000 a year from a third of that amount, despite widespread opposition and a month of protests.
Policing was heavy following vandalism at the Conservative headquarters in Millbank the month before and protesters who broke through the police cordon around Parliament Square were "kettled" for several hours.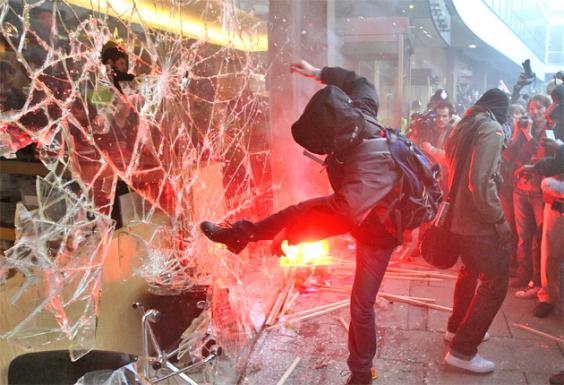 Violence was reported between a minority of protesters and police, as students attempted to charge police lines, threw missiles and committed vandalism.
Tensions grew after MPs voted to raise the tuition fee cap and an angry group of protesters surrounded a car containing Prince Charles and the Duchess of Cornwall, smashing a window and splattering it with paint.
One of the 43 protesters injured was Alfie Meadows, who had to undergo emergency surgery for a brain injury after allegedly being hit in the head with a police baton.
The 22-year-old was accused of violent disorder but unanimously cleared of the offence at trial, as were his four co-defendants.