A British IT worker has been accused of masterminding the brutal murders of two secular bloggers in Bangladesh, both of whom were hacked to death in the street by gangs of men wielding machetes.
Touhidur Rahman, 58, a computer specialist who is originally from Bangladesh but gained British nationality and lived in the UK until at least 2011, was arrested by counter-terrorism officers in Dhaka late on 17 August. Two other men were also detained.
A spokesman for Bangladesh's Rapid Action Battalion (RAB) said all three men were believed to be "active members" of the Islamic extremist organisation called Ansarullah Bangla Team or ABT, which is thought to have orchestrated the killings of Avijit Roy and Ananta Bijoy Das.
Roy, an intellectual and writer who championed secularism and humanism, was murdered in February while Das, who wrote for the same website, died in May. Four secular bloggers have been hacked to death in Bangladesh since the start of the year.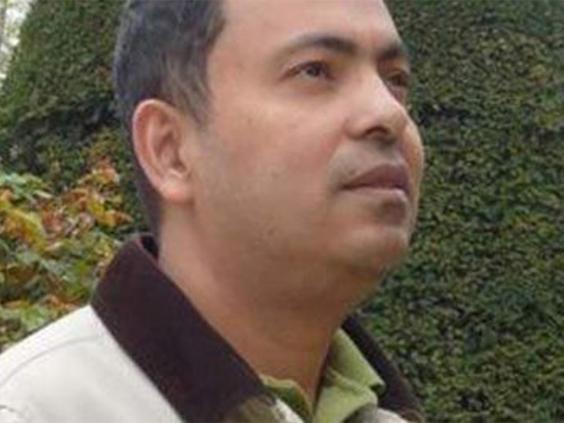 Officials said that Rahman had played a key role in both planning and financing the attacks. The IT expert is believed to have returned to Bangladesh from the UK in either 2011 or 2012, before making contact with Mufti Jasim Rahmani, the alleged head of the ABT militant group.
"We can confirm that Rahman is a Bangladesh-origin British citizen. He is the main planner of the attacks on Avijit Roy and Ananta Bijoy Das," said the RAB's Major Maksudul Alam. The suspects are said to have told officers during an interrogation after their arrests that the same gang of four or five men carried out both of the murders.
The two men arrested alongside Rahman were Sadek Ali, 28, and Aminul Mollick, 35. Ali is believed to have acted as a go-between for Rahman and Rahmani, who is currently in jail awaiting trial for the alleged murder of another blogger, Ahmed Rajib Haider, two years ago. "Ali often visited the prison to meet Rahmani for instructions," said RAB spokesman Mufti Mahmud Khan.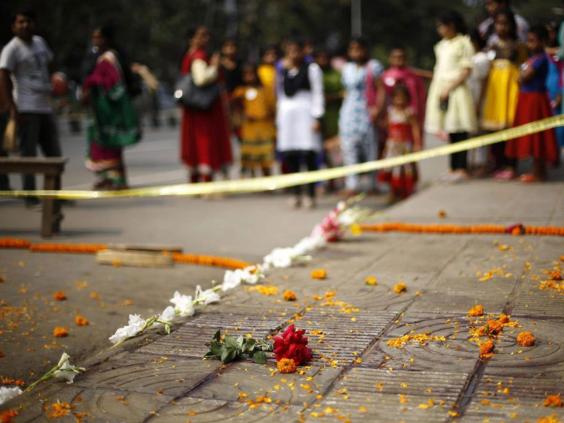 He added that Mollick was a broker at a passport office and had helped ABT members forge travel documents, allowing them to slip in and out of the country unnoticed. At the request of police, the militant group was banned by Bangladesh's Ministry of Home Affairs in May.
The Foreign Office said officials at the British High Commission in Dhaka were looking into the case. "We are aware of reports that a British national has been arrested in Bangladesh and are seeking clarification from the authorities," a spokesman said. "We stand ready to provide consular assistance."
The series of brutal attacks against secular Bangladeshi bloggers, who believe that religion should be kept out of politics, has led to accusations from human rights groups that the country's government is not doing enough to protect freedom of speech.
Mr Roy, 42, was hacked to death in February after he and his wife Rafida were ambushed and dragged from their rickshaw on their way home from a literary festival. The writer died on the pavement while his wife, who lost a finger in the attack, pleaded to passers-by for help. Two large machetes were found at the scene.
Mr Das was killed in May near his home in the north east city of Sylhet as he headed to work at a local bank. Police said he was set upon by a gang of masked men armed with machetes. Friends of the atheist blogger said he was on an extremist "hitlist" and had been threatened in the months before the attack.
The Ansarullah Bangla Team
It has been described as the "closest relative" of al-Qaeda in Bangladesh. But little was known about Ansarullah Bangla Team until 2013, when Ahmed Rajib Haider, a blogger and outspoken critic of Islamic fundamentalism, was brutally slaughtered by a machete wielding gang.
The alleged head of the militant Islamist group, also known as ABT, is Mufti Jasim Rahmani, who is currently in jail awaiting trial for Haider's murder. He is said to have continued his bloody work from behind bars, relaying messages to British citizen Touhidur Rahman through a messenger and encouraging him to continue the attacks.
Police who have been investigating the spate of killings of secular writers in Bangladesh have said that the group follows the ideologies and organisational structure of al-Qaeda and wants to become an affiliate of the larger terrorist group. It was officially banned by the country's government in May, shortly after Ananta Bijoy Das became the third blogger to be killed this year.
According to Abbas Faiz, Amnesty International's Bangladesh researcher, ABT is one of "half a dozen" radical Islamist groups operating in the country. "It is difficult to know a lot of details about them, but it is clear that they have a very strict interpretation of Islam," he said. "They have indicated that the bloggers have brought this onto themselves."
Bangladesh is a predominantly Muslim country but is ruled by secular laws. Although not all of the so-called "secular" bloggers are atheists, their generally tolerant views and belief that religion should be kept strictly separate from government makes them a natural target for extremists, Mr Faiz said.
He added that Amnesty and other human rights groups had "very serious concerns" about the Bangladeshi government's commitment to protecting free speech, pointing out that some anti-Islamist bloggers – and even witnesses to some of the killings – had faced arrest or harassment from the authorities for "simply expressing their views".
The blogging victims
Avijit Roy (killed in February)
The writer (below) founded the website Mukto-Mona, meaning "Free Mind", in 2000 with the aim of championing secular and humanist writing.
Washiqur Rahman (killed in March)
The 27-year-old blogger used the pen name Kucchit Hasher Channa, or "Ugly Duckling", to poke fun at Islam and other religious beliefs.
Ananta Bijoy Das (killed in May)
An atheistic blogger for Mukto-Mona, he was a critic of religious fundamentalism.
Niloy Chatterjee (killed in August)
The 40-year-old blogger used the pen name Niloy Neel to air his atheistic views and promote secularism and women's rights.
Reuse content