The Crown Prosecution Service is scrutinising the accuracy of evidence given by undercover reporter Mazher Mahmood in more than 30 previous criminal cases in order to assess his credibility as a witness in a series of ongoing investigations due to come before the courts, The Independent understands.
A high-profile police inquiry into allegations of football match-fixing and the prosecution of a doctor for allegedly selling abortion pills are among the ongoing cases resulting from Fake Sheikh "stings" that could be reconsidered following the sensational collapse of the Tulisa Contostavlos drugs trial.
Mr Mahmood has been credited with bringing about the conviction of more than 90 individuals but his integrity was challenged this week when the judge in the Contostavlos case case said there were "strong grounds" for believing the reporter "told me lies" and "had been manipulating the evidence".
Several cases involving Mr Mahmood's evidence are currently in or about to reach the criminal justice system.
Mr Mahmood has been suspended by his employer News UK, pending an internal investigation. Scotland Yard and the Crown Prosecution Service are in discussions as to whether to take action against Mr Mahmood, who could be investigated for possible perjury or perversion of the course of justice.
The National Crime Agency (NCA) has made 13 arrests during an investigation into allegations of football corruption, which began last December after an undercover sting by Mr Mahmood for the Sun on Sunday.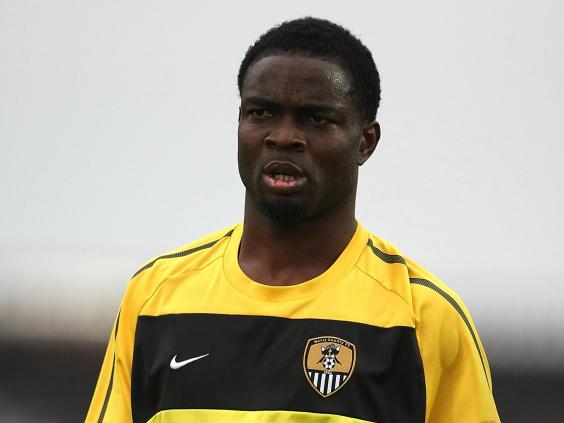 There may also be concerns if any of the journalist's evidence is to be used in the case of Dr Majeed Ridha, who was charged in March with illegally supplying abortion pills. The criminal prosecution followed an investigation by Mr Mahmood published in September 2012 by The Sunday Times, where he then worked. The doctor was secretly filmed by the undercover reporter at a meeting in a London hotel.
In a third case, a London-based celebrity PR, Leon Anderson, and his cousin Ashley Gordon are facing drugs charges following a sting in London's Mayfair, resulting in a front page story in The Sun on Sunday.
In a statement to The Independent last night, a CPS spokesperson said: "In relation to ongoing cases, we are currently identifying those cases which have relied on the evidence of Mazher Mahmood, both past and present, and are carefully considering the next steps."
Mr Mahmood told the Leveson inquiry on press standards that his work had led to more than 250 convictions but the figure was revised down to 94 by his employer, News UK, following an inquiry. Numerous investigations by the Fake Sheikh have led to successful criminal prosecutions, including the famous cricket "spot-fixing" scandal of 2010, which led to three Pakistani players being convicted and banned from the sport.
London solicitor Ben Rose, who represented the singer Ms Contostavlos, criticised the justice system for bringing a case on the basis of what he called "vigilante journalism". He said his client was offered a £3.5m inducement in the toilet of a Mayfair restaurant by an unnamed associate of Mr Mahmood's. Ms Contostavlos, who was flown to America as part of the sting, was offered a leading part in a Hollywood film starring Leonardo DiCaprio.
Mr Rose said: "English law does not forbid entrapment but a court should not permit a prosecution where wholly disproportionate inducements are offered or where the sting merely tests the virtue of the innocent. There was a series of fail-safe points where this trial might have been stopped."
The NCA investigation began in December immediately after a Sun on Sunday splash headline "Ex Prem Stars In Match Fix Probe". The agency made six arrests, including that of Sam Sodje, who was secretly filmed by the paper. The Sun on Sunday claimed that he boasted that he had earned £70,000 after being sent off for punching an Oldham Athletic player in the groin while playing for Portsmouth in February 2012. Part of the film was shown on The Sun's website. In the accompanying article, Mr Mahmood wrote that the paper's investigator "posed as a middleman representing a syndicate of professional gamblers based in the Far East".
None of the 13 individuals arrested and bailed in the NCA probe has yet been charged. In February, Sodje claimed he was the victim of a "media stunt".
He reportedly told the website All Nigeria Soccer that Mr Mahmood had approached him to do charity work. "I wanted to do charity work for him in Dubai, for retired players to have a testimonial and the proceeds will go to the less privileged. And that was what Mahmood came to talk to me about, this was on for nine months. Let them check my phone records from January to December, I never spoke about match fixing."
In April, the NCA, which will have been carrying out its own independent evaluation of the evidence, arrested six Preston North End players and one from Barnsley in relation to the same "spot-fixing" inquiry.
An NCA spokesperson said: "There are a number of people on bail and while there is that ongoing we cannot give further commentary on evidence or speculate on what might happen. When those individuals answer bail there will be a decision on next steps."