Police made a U-turn to night over Wonga's fake legal letters scandal, declaring that they are now considering a criminal investigation.
The shift came as questions were being asked about how much top managers and directors knew about the practice. Suspicions were raised when inquiries by The Independent found that the company had only a few dozen staff in the period when it sent out 45,000 threatening letters in the name of phoney law firms.
The day before the City of London Police issued its statement, consumers groups had expressed outrage when the force said it considered an inquiry to be unnecessary.
Earlier in the week, the City watchdog, the Financial Conduct Authority, had told Wonga to compensate customers who had been sent the letters, a decision described by the City of London Police as a "successful outcome" to the investigation. In some cases, clients had been charged for the time the fake lawyers had spent drafting the letters.
Wonga, until recently run by the millionaire entrepreneur Errol Damelin, sent the fake letters between October 2008 and November 2010.
Companies House filings from the time show it had only 22 staff in administration, marketing and management roles. Even by the end of 2010, when the practice was ended, the official documents state it employed only 31 staff outside the IT department.
Mr Damelin quit the company two weeks ago, leaving it without a chairman or chief executive. Jonty Hurwitz, the co-founder, left in 2013.
Mr Damelin did not respond to questions sent to him via a spokesman yesterday asking how much he knew about the letters and when he found out about them.
Other directors from the time, including the venture capitalists Laurel Bowden, Sonali De Rycker, Robin Klein and Bernard Liautaud, also did not respond to requests for comment – either directly or through spokespeople.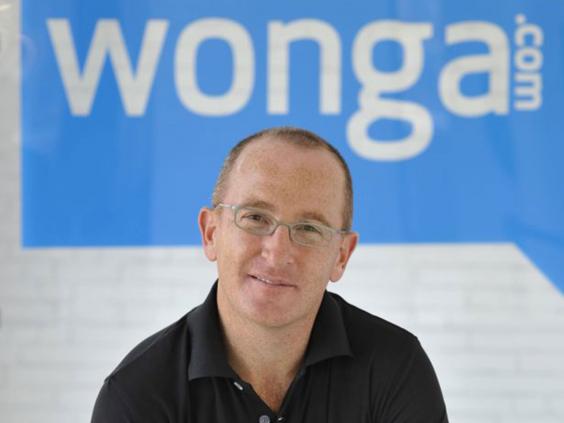 A Wonga spokesman said: "It's certainly true we were a much smaller company then than we are now." He repeated that anyone who had been involved in the scam had left the company but refused to comment on whether senior management knew of the letters at the time.
Some Labour MPs have questioned how much Adrian Beecroft, a Conservative party donor and adviser, knew about the affair. But Mr Beecroft, who chairs  who chairs Dawn Capital, a Wonga shareholder, told The Independent the first he knew about it was this week, on the day the City watchdog issued its statement.
Meanwhile, the Law Society has asked the Metropolitan Police to investigate whether any offences such as blackmail or breaches of the Solicitors Act have been committed. It is now likely that the Met will pass on the Law Society's request to the City of London Police.
Desmond Hudson, chief executive of the Law Society, said: "It seems that the intention behind Wonga's dishonest activity was to make customers believe that their outstanding debt had been passed to a genuine law firm.
"It looks like they also wanted customers to believe that court action undertaken by a genuine law firm would follow if the debt was not repaid."