The upper echelons of the judiciary has often been accused of being an "old boys'" club, but just how one sided it really is has been laid bare in a new report.
Of the 47 countries surveyed by the Council of Europe only Azerbaijan has a smaller percentage of female judges than the UK - just one in four women fill the top chairs of the home nations' three legal systems.
Romania puts the UK's gender disparity to shame with almost three quarters of its judicial roles taken by women. The average for Europe was a near 50-50 split.
Yet in England and Wales just over 25 per cent were women, while the figures in Northern Ireland and Scotland were 22.2 per cent and 21.6 per cent respectively, according to the CoE's report for 2012 on the efficiency and quality of justice.
Earlier this year Britain's only female Supreme Court judge called for more gender equality across the legal system which she believed would improve the quality of justice. Baroness Hale said: "There has only ever been one female Head of Division and in the Supreme Court there is still only me. It speaks volumes."
The CoE figures do not take into account part-time judges or magistrates. Most recent figures for England and Wales which include all staff show that as of April 2014 women make up 24.5 per cent of all the judiciary in England and Wales, 44.7 per cent of tribunals and 52.2 per cent of magistrates.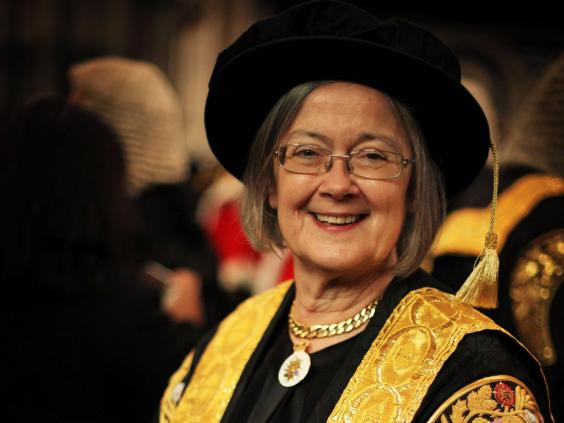 The Government's austerity drive resulted in a more than seven per cent cut to budgets of the three UK judicial systems between 2010 and 2012. In contrast judiciaries across Europe enjoyed an average rise of more than five per cent, according to the CoE data compiled by the European Commission for the Efficiency of Judges.
Despite UK judges coming towards the end of a three-year pay freeze they still top the salary table. With a starting salary of £123,941 Scottish judges are the best paid in Europe – 137 times greater than their Armenian counterparts and almost £23,600 more than Norway, which came second.
Judges in England and Wales start earning just over £100,000 while those in Northern Ireland start out on £96,000. However, judges that work their way up to the top of their profession – The Supreme Court – earn almost £12,000 more in England and Wales than they do in Scotland. Only Swiss judges at the same level earned more. The median salary for a judge in Europe in 2012 was £25,732.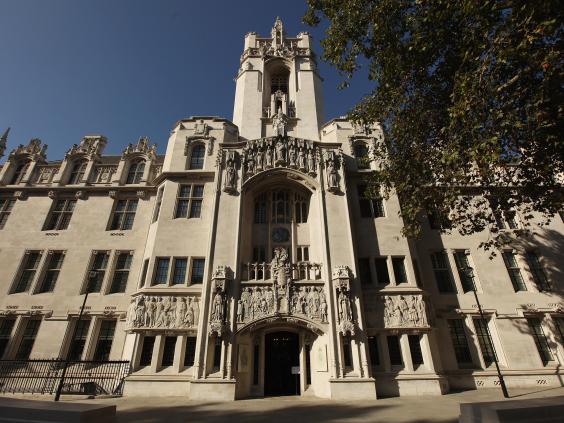 The gross annual salary for UK judges was eight times the national average gross annual salary in Northern Ireland, 7.8 times in Scotland and 7.7 times in England and Wales - these were the highest figures in Europe, where the average was 4.2.
The UK's legal aid budget was the highest in Europe at £2 billion compared with France's £290 million and Germany's  £272 million. The European average was just £97 million, said the report.
Justice minister Shailesh Vara said there was "more to do" to improve the gender balance.
He said: "This Government has introduced the equal merit provision, which allows diversity to be taken into account for appointments when two applicants are of equal merit, extended salaried part-time working to make it easier to balance home and work life, and introduced a new statutory duty for the Lord Chancellor and Lord Chief Justice to encourage judicial diversity.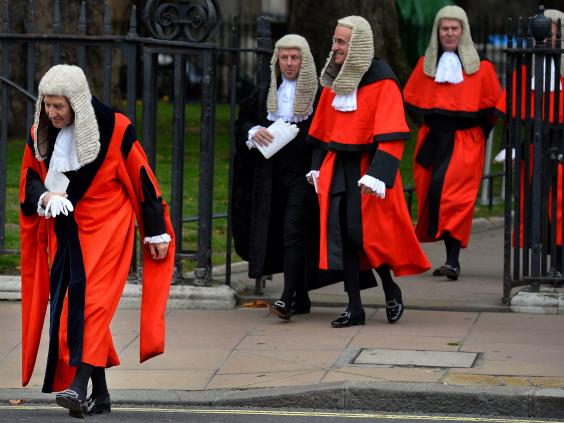 "Between 2009 and 2013 women made up nearly half of all judicial appointments, but we recognise there is still more to do, which is why we will continue to work with all concerned towards a judiciary that reflects the society it serves."
Law Society President Andrew Caplen said although nearly half of solicitors are women barriers to judicial appointment still exist.
He said: "Solicitors are concerned about being supported by their employers if they are taking time out for judicial duties. The Law Society is encouraging solicitors to consider judicial appointment, and providing training for those who want to apply."
Distribution of male and female professional judges within the total number of professional judges in 2012 (% male/female)
Top five
Slovenia: 22.4/77.6            
Latvia: 23/77
Romania: 27.5/72.5
Serbia: 30.7/69.3
Hungary: 30.9/69.1
Bottom five
UK-England and Wales:  74.8/25.2
UK-Northern Ireland:  77.8/22.2
Armenia:  78.1/21.9
UK-Scotland:  78.4/21.6
Azerbaijan:  89.5/10.5
Reuse content