The wife of a Harley Street dentist has been found dead in their Cambridgeshire home, triggering a murder investigation into her death.
Helen Nicoll, 53, was found dead in Frog End in Great Wilbraham, near Cambridge, yesterday morning after neighbours called police following a "loud bang" from the direction of the property at around 6.30am.
A 53-year-old man from south Cambridge has been arrested on suspicion of murder and bailed for Monday, when a post mortem is also expected to take place.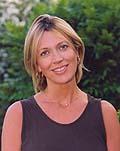 "I heard a loud bang like an explosion and rushed outside. The weather was clear and there was no lightning," neighbour Katrina Mapeldoram told The Daily Telegraph.
She added: "The horses were going mental and the chickens went berserk. It is terrible."
Families told the Cambridge News that "half the village" had been woken by the commotion early yesterday morning as officers arrived on the scene.
Today, detectives and forensic investigators have cordoned off the six-bedroomed home and appear to be combing the house for evidence.
"We didn't really know the couple who live in the house. They kept themselves to themselves," Mrs Mapeldoram, 38, told the local newspaper.
Mrs Nicoll's husband Stephen Gerrard Nicoll, 53, reportedly divides his time between London's Harley Street and local Cambridge clinic Hurst Park Dental Practise, where he and his wife were partners.
The couple, who met while at The Royal Dental Hospital in London, have three children and moved to Great Wilbraham almost 15 years ago.
Patients were quick to express their loss on social media. Gill Muir wrote on Facebook: "This is heartbreaking news and I cannot understand why anybody would want to do this to Helen. I have been a patient at Hurst Park Dental Surgery for years and Helen was a lovely lady, always smiling and welcoming and I am devastated by this news."
Joanna Simpkin said it was "awful, awful" news. "Helen was such a beautiful person and made me feel so comfortable sitting in that chair, 26 years she's been my dentist."