The Coronation Street actor William Roache always behaved impeccably in the company of young women, Anne Kirkbride, who plays his on-screen wife Deirdre Barlow, has told a court.
Mr Roache, 81, who has played the role of Ken Barlow since 1960, is accused of using his fame and popularity to exploit "starstruck" young girls for sex in the 1960s.
His five accusers have told the jury they were assaulted by the actor either while at Granada Studios where the soap is filmed, in his Rolls-Royce or at properties he owned.
But yesterday his co-stars said Mr Roache was the caring and kind "father figure" and "elder statesman" of the show, who looked after younger members of the cast. Ms Kirkbride said she had known the actor since joining the soap's cast in 1972. Giving evidence for the defence at Preston Crown Court, she said she was a "terrified and very nervous" young actress when she joined Coronation Street and first met Roache.
"He was friendly...we had a really nice chat and he offered me a cigarette," she said. "We shared a lot of the same interests in spiritual things. I just found him very easy to talk to." Asked to describe the defendant in one word, she replied: "Lovely".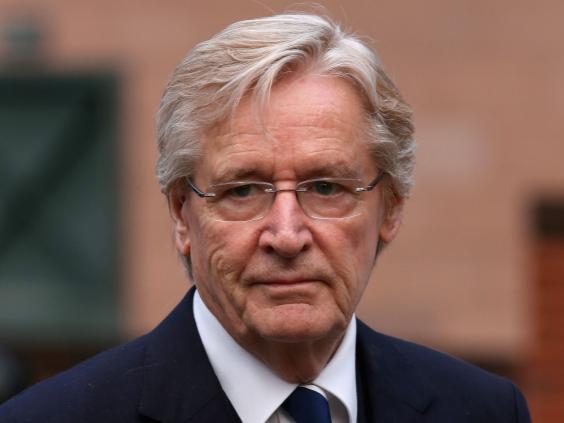 With Mr Roache smiling in the dock, Ms Kirkbride, 59, went on to say that he behaved "impeccably" towards her.
"He was always the perfect gentleman," she said.
Defence barrister Louise Blackwell QC asked: "Was there anything about his behaviour towards young women which would worry you?" The actress replied:  "Not at all... never. We have obviously had several young actresses playing our daughter. He has never been anything other than helpful, supportive. Never a suggestion of anything else in all of the years I have known him."
Helen Worth, who plays Gail McIntyre in the soap, also gave evidence. Ms Worth said she was 23 when she joined Coronation Street in 1974. She was asked if she had spent a lot of time with Mr Roache during her 40 years in the cast. She replied: "Yes, in fact our dressing rooms are opposite each other."
Miss Blackwell asked: "During the time that you worked with him, how would you describe his character, particularly in reference to young women?" Ms Worth said: "He was caring. Never anything more. Just caring. What more can a man be? He was lovely."
The barrister asked: "Did you see him in the company of young female cast members?" "Yes, of course," Ms Worth replied. "I never saw anything that was untoward whatsoever in 40 years."
Chris Gascoyne, who plays Mr Roache's fictional son Peter Barlow, said the defendant was "kind, warm and open" with a great sense of humour.
Roache faces two counts of rape and four counts of indecent assault involving five complainants aged 16 and under between 1965 and 1971. He denies four charges of indecent assault and two of rape and has told the jury he is not sexually attracted to underage girls.
The trial continues.
Reuse content