A graphic designer whose marriage plans were blocked by her manipulative mother spiked her drink with lethal poison in a murderous plot inspired by the television series Breaking Bad, a court has heard.
Kuntal Patel, 37, bought a dose of deadly abrin poison over the internet from a US-based vendor she dubbed "Heisenberg" after the chemistry teacher-turned-drug baron of the US drama series, a jury heard yesterday.
In one of a series of encrypted emails uncovered by police, Miss Patel described how she watched her magistrate mother, Meena, drink poisoned Diet Coke.
The plot only failed because of miscalculations over the required dose needed to kill, London's Southwark Crown Court  was told.
Jurors heard she was inspired by a plot in season five of Breaking Bad in which a character is killed using the deadly poison ricin.
She made contact with a seller – known only to her as Snowman – after spotting an advert on the anonymous criminal marketplace Black Market Reloaded, which promised that anyone taking abrin would "die a very horrible death", the court heard.
Miss Patel told Snowman she had been driven to desperation by her 60-year-old mother, who had refused to let her marry her US-based boyfriend she met on an Asian dating website, the court heard.
"Meena's attitude was 'over my dead body'," said Jonathan Polnay, a lawyer for the prosecution. "She was a manipulative and controlling person who would not hesitate to do everything she could to wreck the chance of a happy marriage.
"It was at this time, we say, that Kuntal Patel made the decision that the best way to ensure she married Niraj Kakad was to kill  her mother."
He warned jurors parts of the evidence were "so extreme that if they were the plot of a Hollywood or Bollywood film, you would say they are far-fetched".
The court heard that Miss Patel sought to hide what she was doing by using the anonymous "Dark Net", and by using an encrypted email system. But the court heard that her alleged plot unravelled after an FBI agent posed as a buyer and discovered the identity of Snowman.
Officers uncovered a trove of emails between Miss Patel and Snowman – aka Jesse Korff – after they correctly guessed that she had used her date of birth as a password.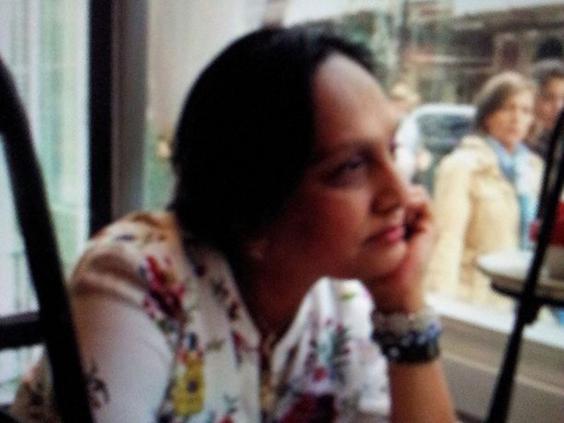 The court heard that Miss Patel – using the name Headgear – had written to Snowman bemoaning the failure of the poison. "Something has definitely gone wrong somewhere as it is now early Saturday morning and still everything is normal," said the email. "Yes target definitely drank all of it. I made sure –  I watched her drink it all."
The court heard Miss Patel paid up to £900 in the virtual currency of bitcoins for the abrin, which was shipped to Britain inside a wax candle. It was 1,000 times less toxic when it was swallowed as opposed to being inhaled or injected and the acid in the cola contributed to its destruction.
In the emails, the pair debated the failure of the poison as Miss Patel sought a stronger dose, the court heard.
The court heard that in police interviews, Miss Patel admitted buying abrin but said she had done so to kill herself after her mother refused to countenance her marriage.
She insisted she had thrown it away after collecting the delivery from a neighbour who took the package on her behalf. After she was confronted with the emails, she claimed the murder plot was a "product of her imagination" and she was trying to catch out Korff as a scammer, the court heard. But the court heard that she had carried out computer searches including "how to murder using poison" and "how to murder someone and get away with it".
The prosecution also claimed she confessed to the plot in a taped telephone conversation with her mother in Gujarati from prison while she awaited trial.
Meena Patel lived an outwardly happy life in Plaistow, east London, with Miss Patel, who worked as a graphic designer for Barclays Bank, and her younger sister Poonam, 33, a pharmacist. But the court heard that their mother sought to control their lives and was at times violent towards them.
Among a series of foul-mouthed messages to her daughter, she called her a "bitch" and taunted her to "produce bastards" with her "retarded, ugly, fatso" boyfriend. She allegedly locked her inside the home, beat her and demanded she stopped seeing him.
Miss Patel, who appeared in the dock dressed in black, denies attempting to kill her mother and acquiring a biological agent or toxin. She has pleaded guilty to two counts of attempting to acquire a biological agent or toxin last December.
'Nobody has ever complained about it not working'
In email exchanges with Jesse Korff (Snowman) read to the court, Kuntal Patel (Headgear) said she had been "watching too much Breaking Bad" – the story of chemistry teacher Walter White who turns into a ruthless crime lord after he is diagnosed with cancer. Here are edited extracts from the exchanges read to the court.
Snowman: "Are you sure the target drank all of it? I guess this is one of the rare cases and yes I understand how you feel: I have been ripped off on Black Market Reloaded before…. I will offer to reship."
Headgear: "I also need to be clear it needs to be tasteless and untraceable… she doesn't drink alcohol. It needs to cause as least suspicion as possible but with the end result of death. I don't need her stomach shredding up and exploding. I have wasted too much trouble already planning how and when to give it."
Snowman: "Others have received it and confirmed it worked. Nobody has ever complained about it not working."
Headgear: "I'm really worried as my future happiness depends on this. Every day is torture for me."
Reuse content