David Cameron joked about ex-Italian PM Silvio Berlusconi's penchant for "jacuzzis and whores" ahead of a state dinner with him in Rome, a graffiti artist has claimed.
Ben Eine, whose painting 'Twenty First Century City' was chosen by Mr Cameron as a diplomatic gift for Barack Obama in 2010, was invited to Downing Street shortly afterwards for tea with the Prime Minister and his wife Samantha.
He claims that during the event, which took place before Mr Cameron was due to fly to Rome for a first meeting with Mr Berlusconi, the PM joked to his wife that he would not be 'sharing jacuzzis' with the former premier.
Mr Eine, who describes himself as a 'former graffiti vandal', made the revelations at a filmed graffiti conference in London.
"We were sitting there chatting away and his PA or assistant came in and said: 'David, we've got to go'," Mr Eine said.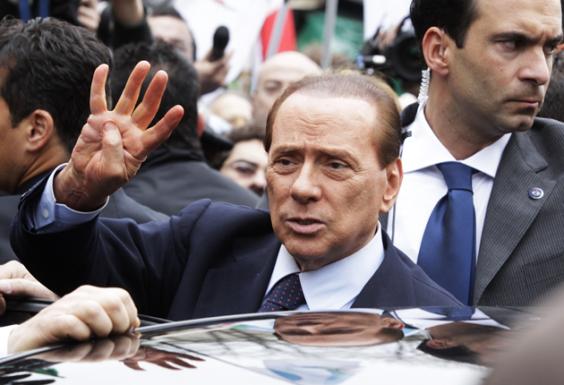 "And he jumped up and said, 'Samantha I've got to go off to Italy – dinner with Berlusconi. Don't worry I'll get so-and-so to pull me out of the jacuzzi before the whores turn up'.
"And then he walked out the door. And I was like, that's great, prime ministers aren't meant to say that in front of bods like me, just in case I do this and repeat the story in front of a video camera. I started off tagging stuff – I'm not meant to be having tea and biscuits with the prime minister."
Mr Eine also praised the Prime Minister but said he would never vote for him, according to the Guardian.
"I have never voted in my life and I would never vote Tory," he said. "[But] I really enjoyed talking to him."
A No 10 spokesman said Downing Street never comments on private conversations.
Mr Cameron's meeting with Mr Berlusconi in 2010 came the week after claims emerged that the former Italian PM had taken part in group sex parties with prostitutes.
Maria Teresa De Nicolo, an escort, said that she and 15 other women had attended a party at Mr Berlusconi's official residence in Rome, before four of them went to bed with him.
It wasn't the first time that the Italian leader's private life had been called into question - in 2009, another escort, Patrizia D'Addario, revealed that she had also spent the night with Mr Berlusconi and later released a tape of their time together.
In July this year, the former leader was acquitted on appeal following an earlier conviction for paying an underage Moroccan teenager for sex.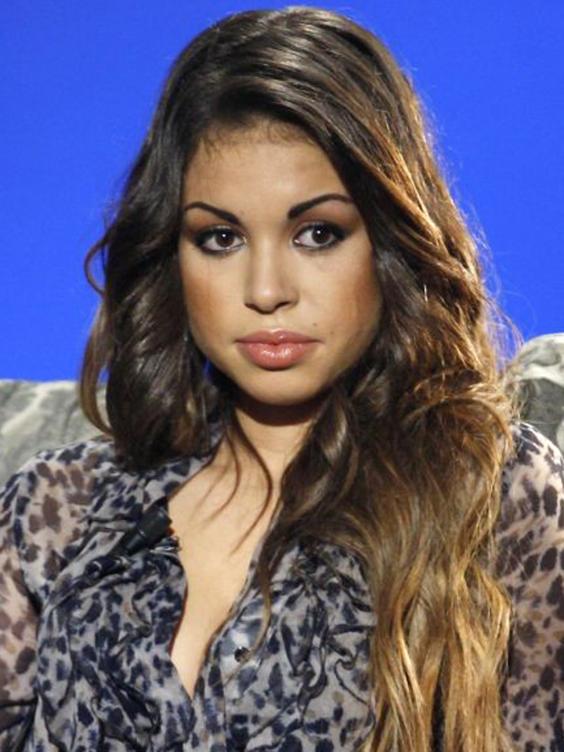 Mr Berlusconi had been sentenced to seven years in prison and a lifetime ban on holding public office for allegedly having sex with Karima el-Mahroug - known as 'Ruby the Heartstealer' - when she was just 17 at one of his infamous 'bunga bunga' parties. He was also accused of using his influence to cover it up.
But he always denied the charges, saying the case was politically motivated. Following his acquittal, Mr Berlusconi issued a statement in which he said the verdict confirmed "what I have always said: that the vast majority of Italian magistrates do their work quietly, with admirable balance and rigour."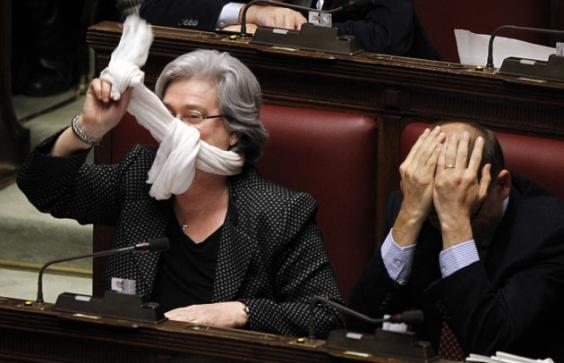 While he has previously admitted he is "no saint", Mr Berlusconi has also firmly denied having ever paid for sex with a woman, saying: "I never understood where the satisfaction is when you're missing the pleasure of conquest."
Mr Berlusconi is currently serving a year of community service for a separate conviction on a tax fraud charge.
Reuse content