Parents who wait for their children outside the gates of a primary school have been ordered by the head to stop swearing and smoking.
Head teacher Liz Mulcahy of Felmore Primary School in Basildon, Essex, warned parents in a newsletter who had been "gathering around the school gates in the morning and at home time" that they should refrain from using bad language and loitering around for too long after complaints were made, the Daily Mirror reported.
Residents and visitors of Lanhams Court sheltered housing block, situated across the road, are believed to have made a stand against parents who have been causing a nuisance and blocking entrances with their cars. The residential complex run by the local authority is home to people over 60 years of age in 60 separate flats.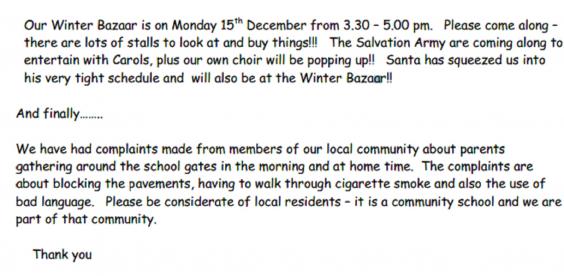 Mrs Mulcahy continued in the newsletter – typed out in the customary Comic Sans font – that was sent to parents and guardians of around 432 pupils before Christmas: "The complaints are about blocking the pavements, having to walk through cigarette smoke and also the use of bad language.
"Please be considerate of local residents – it is a community school and we are part of that community."
The school, which does not have a car park, said that they have even had a community police officer talk to the parents about their seemingly-bad behaviour outside the school gates.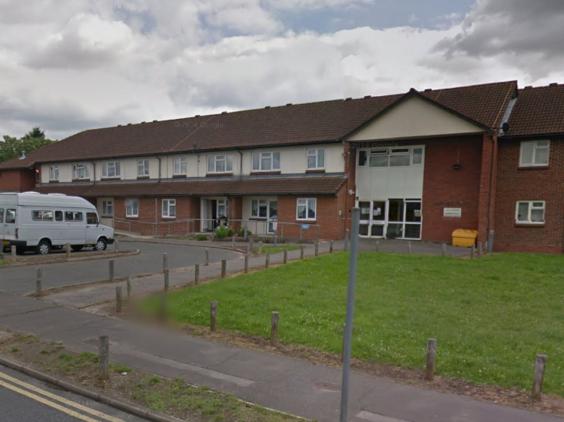 School business manager Linda Olisse told the Daily Mirror: "We are aware of the issue and we are asking our parents to be courteous to our neighbours.
"Parents do congregate there at the end of the day.
"Obviously there is no smoking on our premises, so I suppose they are doing it outside on the public highway.
"I think residents are then having to walk through people who are smoking and we have had the police community support officer come along and have a little chat now and again."
The Independent have been unable to contact the school for further comment.
Reuse content