With people all over the world gearing themselves up for another night of merriment, or series of disappointing let-downs depending on your perspective, Scotland is preparing for big public Hogmanay celebrations.
Scottish party-goers will be seeing in 2015 with the annual New Year celebration, which will see more than 75,000 people attend the main event in Edinburgh with many travelling to the capital city from other parts of the world for the special occasion.
What is Hogmanay?
Hogmanay is the name for New Year celebrations held every year with parties lasting right up until 2 January, a regular bank holiday in Scotland.
What does "Hogmanay" mean?
The word was first recorded in the historic city of Elgin in 1604 as "hagmonay", with many variations of spelling following that. Some say it comes from a northern French dialect word "hoginane", meaning "a gift at the New Year". It could also stem from Norse or Goidelic words.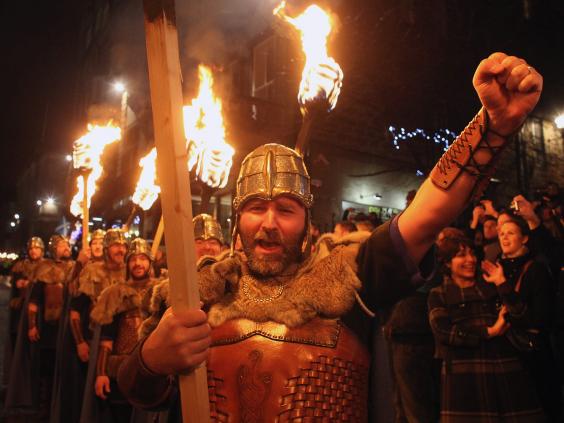 How is it celebrated?
As well as traditional markings of the occasion such as feasting on rich black buns and steak pies while singing Auld Lang Syne, Hogmanay is also celebrated with a huge ticketed street party in Edinburgh on the 31 December, where Lily Allen and 1990s group Soul II Soul are expected to perform this year.
The event, one of many across Scotland involving fun and fairground games, is held opposite the scenic Edinburgh Castle, which will be illuminated by firework displays. A torchlight procession through Edinburgh will also open the city's celebrations on the 30 December.
Events will also be held in cities and towns including Glasgow, a bonfire in Biggar and a fireball ceremony and performance by 1980s electro pop group The Human League in Stonehaven near Aberdeen.
Reuse content