A 12-year-old boy has died after being hit by a fence post in a freak accident while watching a football match.
Oliver Croker, known as a Olly, was watching Bampton Football Club play Bradnich Town on Saturday when he was struck by a hooped post holding ropes on the sidelines after they were accidentally uprooted by two players during the match on Saturday, according to the Telegraph.
He was treated at the scene before being taken by air ambulance to hospitals in Exeter and then Bristol Children's Hospital where he died on Monday morning.
Oliver, who was attending the match as a Brampton FC supporter, has been described as a "sparky lad" and "the life and soul of the party" by his headmaster, Andrew Lovett.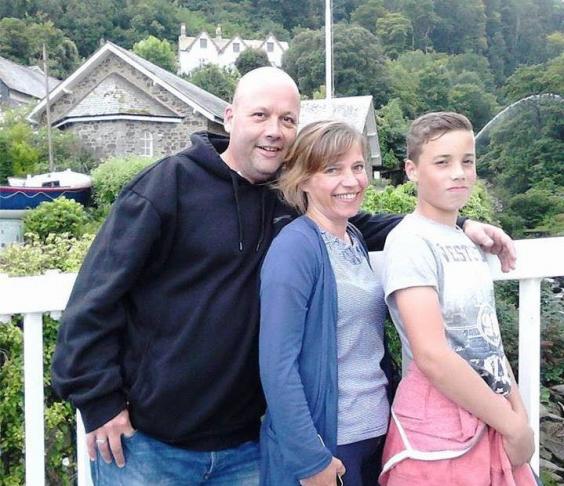 In a statement, the head of Tiverton High School, said: "In describing Olly, the first words that come to mind are that he was the life and soul of the party; a larger than life character, brimming with confidence, with an eagerness and enthusiasm for taking part in all aspects of school life.
"His youthful vibrancy and curiosity about life shaped his whole character. He was a very knowledgeable and sparky lad with his finger on the pulse of what was going on at school, in the local community and beyond."
On a Facebook page set up in Olly's memory, his mother Pippa Crocker said: "We would very much like you all to feel so proud of Oliver this evening, through organ donation he has given life to to 5 other children. He will live on in them. What very lucky boys and girls they are. Love you our beautiful gorgeous boy."
In a statement on Twitter, Bradnich Town FC said:
Everyone at Bradninch Town FC would like to give our sincere condolences to the family of little Oliver who has tragically passed away.

— Bradninch Town FC (@BradninchTownFC) September 14, 2015
No one deserves to be taken so young and he will be dearly missed. Gone but never forgotten. Rest in peace...

— Bradninch Town FC (@BradninchTownFC) September 14, 2015
A spokesperson for Devon and Cornwall Police told the Exeter Express and Echo: "Devon and Cornwall Police can confirm that a 12-year-old boy who sustained serious head injuries whilst spectating at a football match at Bradnich Football club on Saturday 12th September has died overnight.
"He was airlifted to the Royal Devon and Exeter Hospital following the incident before being transferred to Bristol Children's Hospital where he later died."
A Mid Devon District Council public health officer confirmed to the Exeter Express and Echo that it was investigating the incident.
Reuse content