Victims of the July 7 bombings in London will be honoured in a wreath-laying ceremony, remembrance services and a minute's silence today.
Victims' families, survivors, emergency services, members of the Royal Family and senior politicians will together mark the 10th anniversary of the attacks on the Underground and a double-decker bus.
The wreath-laying will take place this morning at the 7/7 memorial in Hyde Park, which comprises 52 stainless steel pillars, representing each of the people who died in the blasts.
It will be followed by a televised service from St Paul's Cathedral, at which the Duke of York, David Cameron and Boris Johnson will be paying their respects to the dead.
A national minute's silence will be held at 11.30am during the service and will be observed across London transport, with Tube announcements suspended and buses brought to a halt. Wimbledon matches will also be delayed.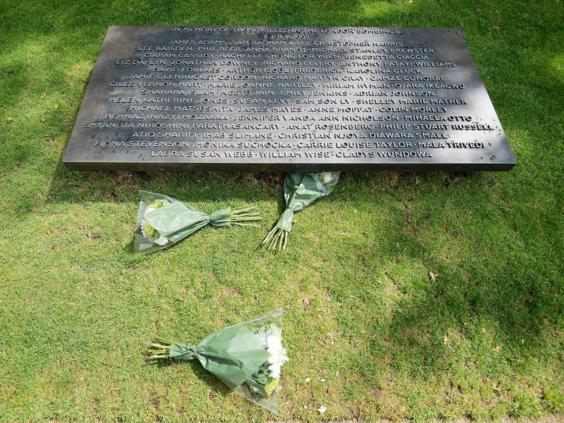 A second service with music, readings and the laying of flowers will take place at the Hyde Park memorial this afternoon. It will be open to the public.
The commemorations follow last Friday's silence in memory of the victims of the Tunisian beach massacre.
Mr Cameron said: "Ten years on from the 7/7 London attacks, the threat from terrorism continues to be as real as it is deadly – the murder of 30 innocent Britons whilst holidaying in Tunisia is a brutal reminder of that fact.
"But we will never be cowed by terrorism. We will keep on doing all that we can to keep the British public safe, protecting vulnerable young minds from others' extremist beliefs and promoting the shared values of tolerance, love and respect that make Britain so great."
Reuse content