The London 7/7 bombings ten years ago today were the single largest terror atrocity committed on British soil.
On 8th July, when many details surrounding events were only just emerging, this is how the major British nationals covered the story.
London's Evening Standard, which appears most days at around 3pm, was the first paper to publish a story on the atrocity, with many details still unsure and London's transport network still locked down.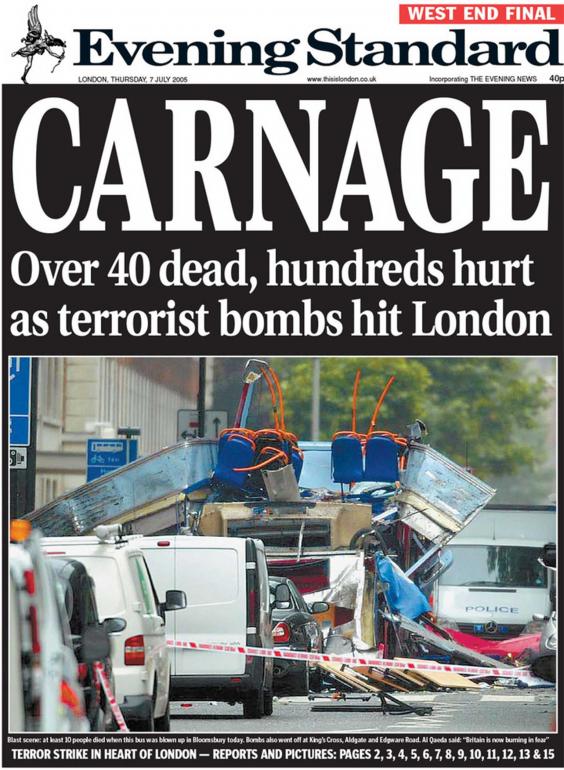 The following morning every newspaper's front page – and inside papers – was dominated by the attacks with The Daily Telegraph and The Times both using the photograph of a young man helping a woman with a medical face-mask covering her face.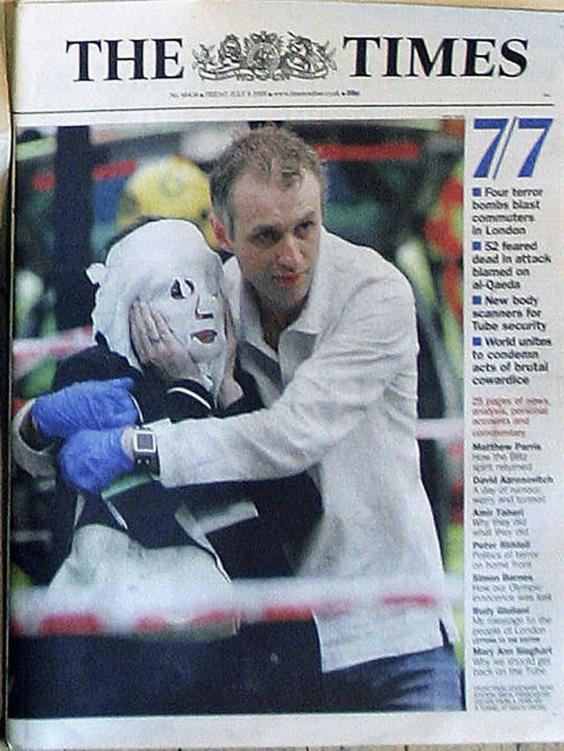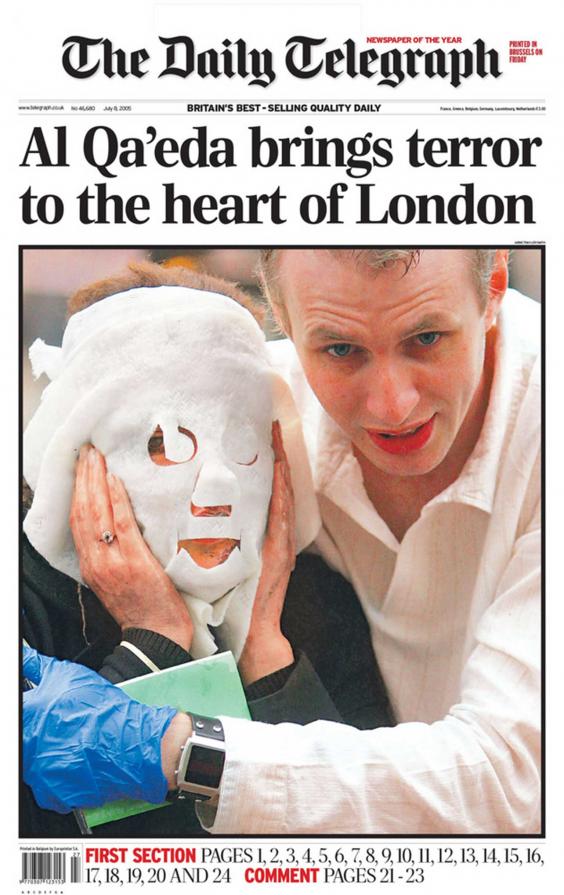 (The Standard also used the same the image but the previous day.)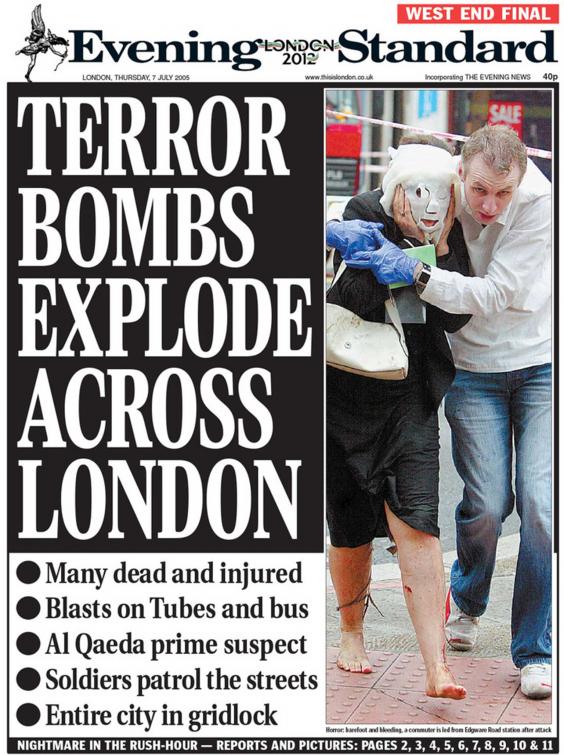 The Mirror said that London was 'Bloodied by unbowed', while the Daily Star and Express were more confrontational in their approach.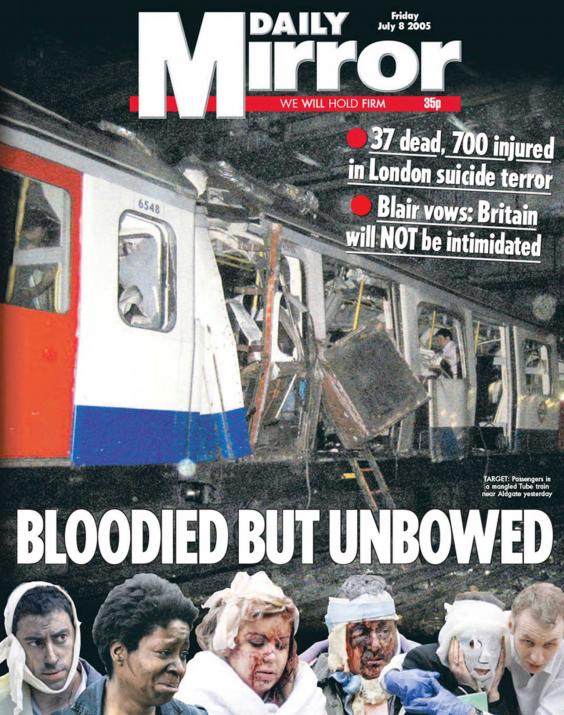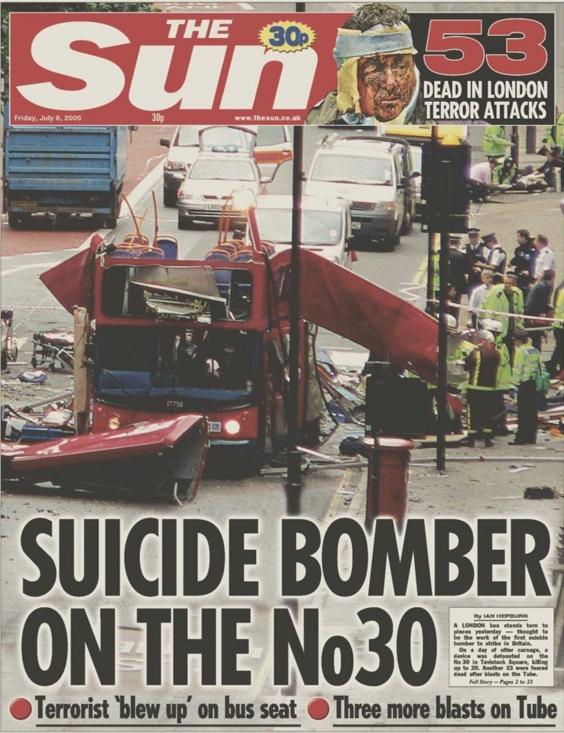 The Sun's original story claimed that 53 people had died, but this was later revised down to the 52 people who lost their lives.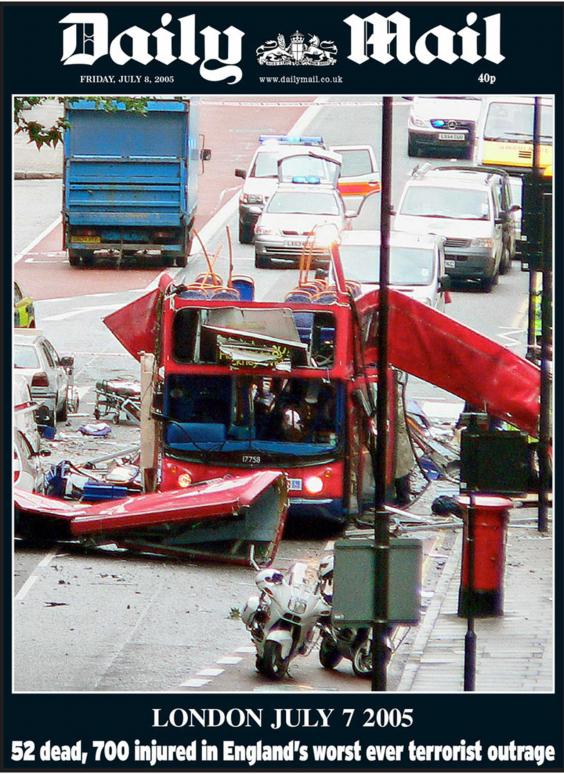 The Daily Mail, The Sun and the Guardian all elected to use the image of the destroyed No.30 on their front. It would become one of the most iconic images of the event.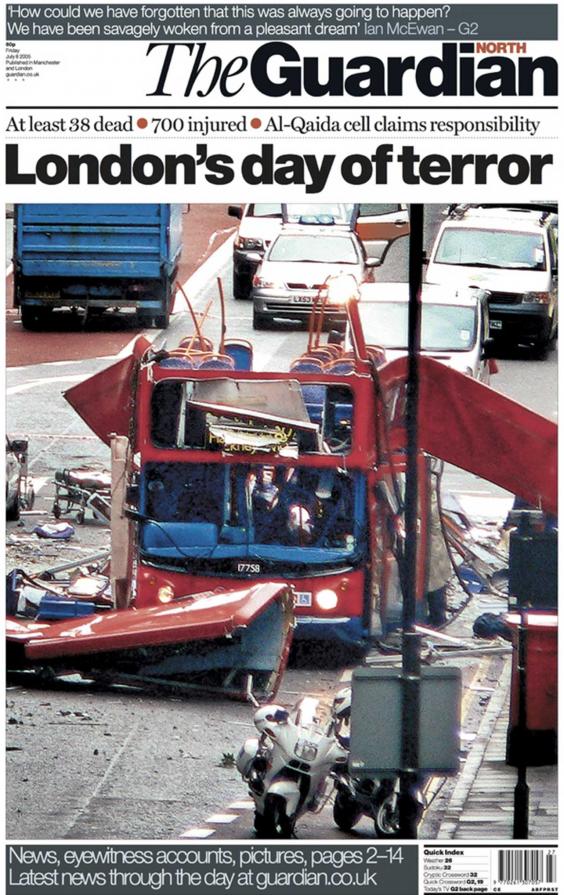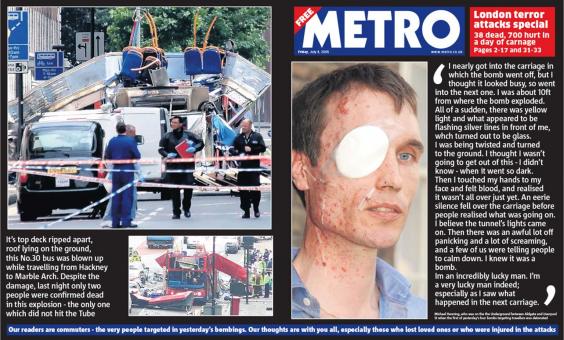 Metro included in its frontpage coverage a message to all the commuters, "Our readers", traveling that day: "Our thoughts are with you all, especially those who lost loved ones, or who were injured in the attacks".
Finally, this is how The Independent covered the news.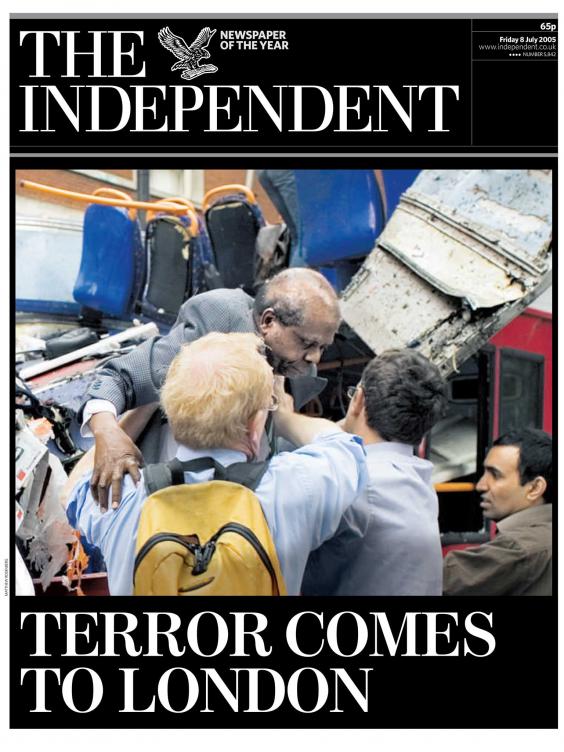 Reuse content