More than £90,000 has been raised by the public to help the RSPCA care for nearly 100 seal pups washed onto the Norfolk coast in December's storms.
The young seals were taken to the East Winch RSPCA centre, near King's Lynn, from Blakeney and Winterton after they were separated from their mothers in a storm surge before they had learnt to swim.
A team of RSPCA officers, local authority seal wardens, and members of the Seal & Bird Rescue Trust, have been patrolling the east Norfolk coast between Great Yarmouth and Cromer searching for seals washed up by the high tides.
The centre in the east of England is already at full capacity, with 46 of the 85 pups having intensive three-hourly feeds. It is predicted that the tiny seals will require up to five months of rehabilitation.
Each seal costs around £22 a week to feed with a "fish soup" consisting of a blend of herring, mackerel and re-hydration solution. Soon, the young mammals will move onto solids.
Alison Charles, manager of East Winch Wildlife Centre, said: "We've never had to deal with anything like the conditions we saw on Thursday. If it wasn't for us, these seal pups would starve to death.
She urged the public to continue donating because without donations "we simply couldn't do what we do," she said.
"The rehabilitation for these poor pups is going to be a marathon, not a sprint, and there are significant costs involved to give them all the special care and attention they need," she added.
The centre has also received "practical donations", with one woman travelling from Northampton with a new fridge, bowls and beakers which were used to feed the seals.
A man gave £20 and some fresh herring.
"We've even had a local care home carrying out a collection for us, and offering their help as a drop off point for other donations," said Ms Charles.
The RSPCA said it aims to tend to the pups until they are able to return to the wild.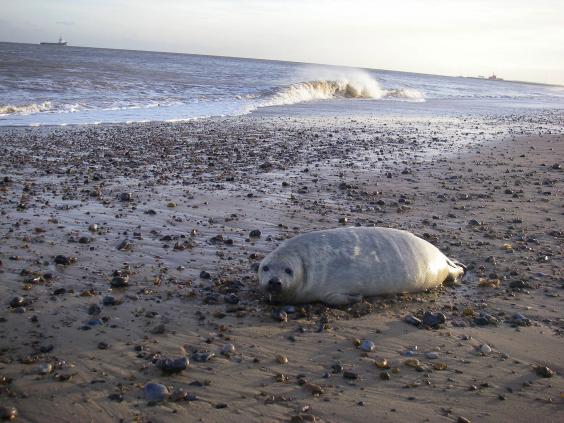 Reuse content