A third of all people in the UK who are permanently paralysed receive no help to get into work, according to new research. The revelation comes as the Government considers a further £12bn in cuts to its welfare budget.
The research, launched by the spinal charity Back Up, also found that 44 per cent of people with paralysis were not even encouraged to consider work as an option.
The new survey of experience and attitudes to work among those with spinal cord injuries comes just months after the Department for Work and Pensions (DWP) announced changes to the Access to Work fund, which helps people and employers cover costs of disabilities that might be a barrier to work.
The Government wants to make £12bn in welfare savings, and critics say changes to Access to Work are an attempt to spread a defined pot of money more thinly. Until now, individuals could seek an unlimited award to assist them into work but from October there will be a cap on how much the £108m fund can pay to people who use it. This could be particularly damaging to those who need expensive equipment to function in the workplace.
Louise Wright, Back Up's chief executive, said: "The Government wants to reduce the disability employment gap – yet cuts to Access to Work funding could have the opposite effect. We want to see more people working – reducing the support available puts this under threat.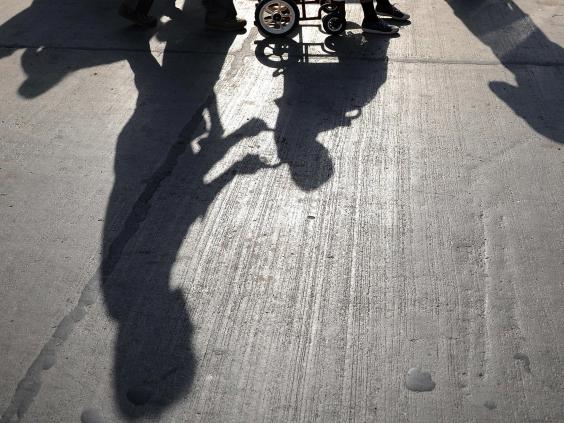 "People who are paralysed still want to work, earn and contribute. Yet the barriers they face are immense. If they don't get the support they need, as soon as possible, it can shatter their confidence and prevent them from ever fulfilling their potential in the workplace."
The survey of 279 people with paralysis found that a quarter started thinking about returning to work within a few weeks of sustaining their injury. More than a third said personalised support would help them back to work – and a similar number said they needed more information about the Government's existing Access to Work scheme.
Rachel Reeves, shadow Work and Pensions Secretary, said: "These figures are further evidence of the Government's failure to support disabled people to get into work. It is very worrying that the Government is now threatening to reduce the support provided under Access to Work."
Ludwig Guttmann, founder of the Paralympic Games, once said: "Rehabilitation for someone with paralysis isn't complete until they start paying taxes." Yet as few as 17 per cent of paralysed people are in employment.
A DWP spokeswoman commented: "Access to Work plays a crucial role – an extra £15m has been invested in the scheme since 2012 and user numbers are rising steadily."
Reuse content