A 21-year-old British man has been found dead hours after arriving in Ibiza for a holiday with friends.
Alan Drennan was discovered in his hotel bedroom on Sunday, having flown to the Mediterranean party island the day before as part of a large group.
Friends and family have paid tribute to the popular apprentice mechanic and part-time bouncer – described as "a fantastic wee lad" by his father - from Glengormley, north of Belfast in Northern Ireland.
The cause of Mr Drennan's death is not yet known, though it was reported that Mr Drennan's family was expecting to find out more about the circumstances of the tragedy on Tuesday.
They are waiting for Mr Drennan's body to be flown back to Northern Ireland. The Foreign Office confirmed that they were working with Spanish authorities following the death of a British national.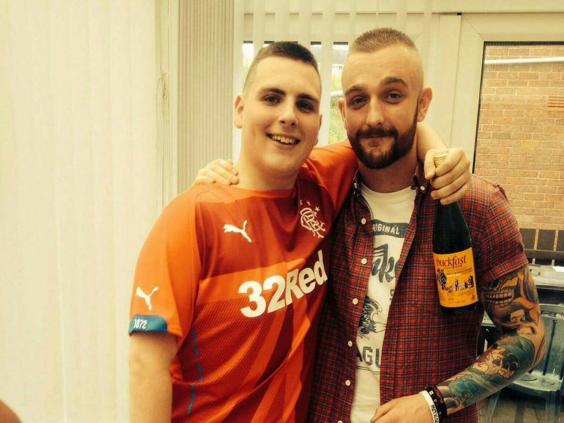 Speaking to Cool FM in Northern Ireland, Alan Drennan Senior, the dead man's father, said: "He was doing his apprenticeship in Volvo and only had a year left.
"He did security at weekends, he was a doorman, and worked all hours God gave. He was just a super wee lad, straight as a dye, everybody loved him because he was so straight.
"His mate in Australia had a job for him already and he had everything to go far, he had big big plans."
Mr Drennan's brother Lee posted an emotional tribute on Facebook.
He wrote: "After 21 years of listening to his voice every day and always having him to go to if I ever needed anything or vice versa, to be told I'll never have that again is the hardest thing I've ever been through."
A Foreign Office spokesman said: "We can confirm the death of a British national in Ibiza on 19 July.
"We have been liaising with the Spanish authorities and are providing support to the family at this difficult time."
Mr Drennan is thought to the fifth Briton to have died in Ibiza this summer.
Reuse content