Alton Towers will be closed for a second day on Friday as the investigation into a rollercoaster crash that left four people in hospital continues.
The injured riders were among 16 passengers  in a carriage of The Smiler when it rammed into a stationary cart sitting on the track after a test run yesterday.
A spokesperson for the theme park said it would be shut on Thursday and did not give a date for reopening.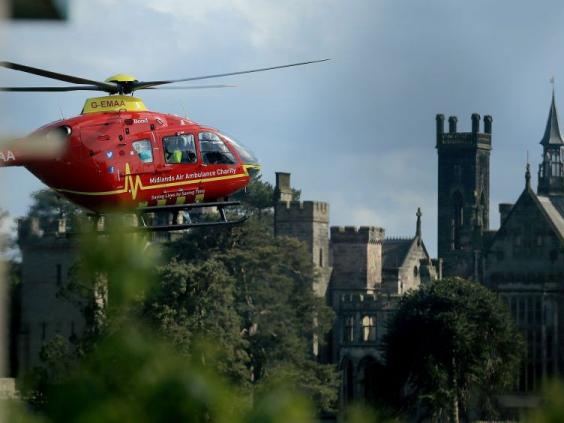 "Anybody with pre-booked tickets for Alton Towers tomorrow will be able to visit Thorpe Park, Chessington World of Adventures, Warwick Castle or Legoland Windsor as an alternative," she added, saying refunds were also available.
Thrill-seekers had flooded the attraction's Facebook page asking whether to cancel their planned trips, with some complaining that the total closure of the theme park was "unfair".
Others praised Alton Towers for the decision, saying that it should "take its time" to allow a full and thorough investigation.
Managers have also cancelled a competition it was running to find rollercoaster testers for The Smiler and its five other largest rides.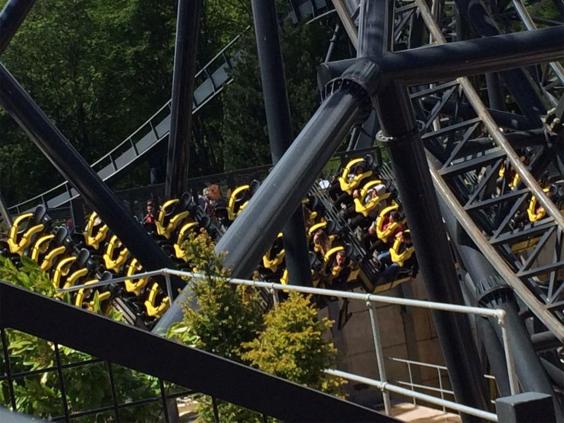 The rollercoaster, which has a record-breaking 14 loops and reaches top speeds of 53mph, has been beset by problems since its delayed opening in 2013.
A spokesperson for Alton Towers said it was travelling at around 20mph when the crash happened on a low section of the track on Tuesday.
The theme park remained closed today after the accident, which was witnessed by horrified onlookers who described "blood everywhere" and filmed trapped passengers screaming in pain and shouting "help us".
Witnesses said they were told there were "technical issues" with The Smiler and were delayed while it was doing test runs shortly before the crash at 2pm.
Some of the passengers were trapped for more than four hours and the emergency services had to build a platform on the tracks to reach them.
One person has since been discharged from the Royal Stoke University Hospital and a Health and Safety Executive investigation is underway.
Nick Varney, chief executive of Merlin Entertainments, which owns the park, said the two carriages should not have been on the same piece of track and that a fail-safe "didn't work the way it was supposed to".
He added: "This has been a terrible incident and a devastating day for everyone here. We have a very strong record of safe operation of our rides here at Alton Towers and it is our priority.
"I would like to express my sincerest regret and apology to everyone who suffered injury and distress and to their families."
Reuse content