The Alton Towers crash victim Leah Washington has described the moment she was told by doctors her leg had been amputated.
In her first interview since her crash on The Smiler in June, medics have also revealed that the teenager nearly died twice while trapped on the rollercoaster.
Leah, who turned 18 last month, lost her left leg in the crash on the Smiler ride at the theme park in June and is now adapting to life on crutches. She was one of five people to be seriously injured after the cable cart they were riding in collided with a stationary one on the track.
Speaking to the Daily Mail in her first interview since the ordeal, she revealed how she is determined to keep her independence, saying: "It's exhausting being on crutches, but I hate going out in my wheelchair, with people staring at me.
"I don't even want a stair lift. I'm 18 - I can't stand not being independent. My granddad offered me a blanket in my wheelchair and I said, 'No, I'm not 90'.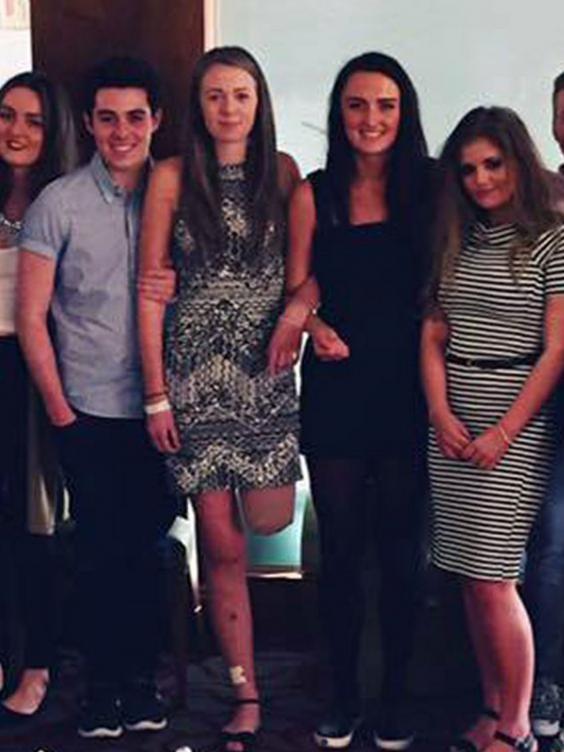 Leah spoke of the moment she awoke from a coma to the news that she had lost her leg. As a surgeon explained to her that they'd had to amputate the limb to save her life, she began screaming and sobbing uncontrollably; shouting 'Don't tell me, don't tell me!'
She said: "It took me a long time to look at my injury. When I did, I burst into tears."
Paramedics who tended to her whilst she was trapped in the ride's wreckage have revealed that she almost died twice. At one moment, no pulse could be felt in her wrist despite the fact that her heart was racing- prompting fears that she could go into cardiac arrest.
When she was removed from the cart four hours later, she fell into severe shock, slumping forward and losing colour. Paramedics had to lift her jaw to enable her to breathe.
The brave teenager has been praised by medics for her extraordinary courage despite the tragedy. She revealed, "When I first went out in a wheelchair, I would cover up my leg, but I don't do that anymore. I realise now that people just have to accept me for who I am.
"My life is just one long list of physio and hospital appointments. But I've got to move on and deal with it."
Reuse content