For a faceless hacking collective, Anonymous has a distinctive signature mask.
Curling black eyebrows and moustachios sit on a smiling white face, and the Million Mask March on 5 November will see thousands don a copy.
The annual march takes place on Bonfire Night, and the mask is styled after Guy Fawkes, one of the ringleaders of the Gunpowder Plot.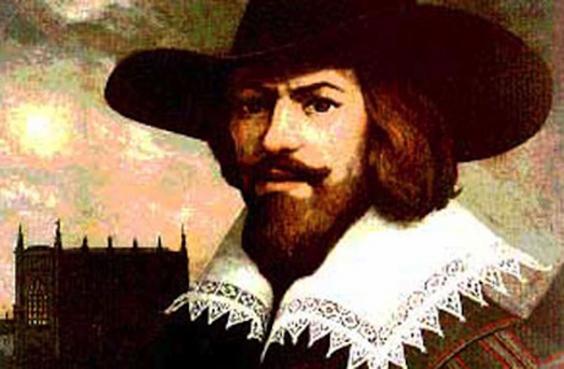 Effigies of Fawkes have been ritually burnt every 5 November, the anniversary of his thwarted attempt to blow up the Houses of Parliament.
Since the Victorian era or earlier, children have worn masks in his image on Bonfire Night, imitating the popular conception of Fawkes' flamboyant Elizabethan facial hair.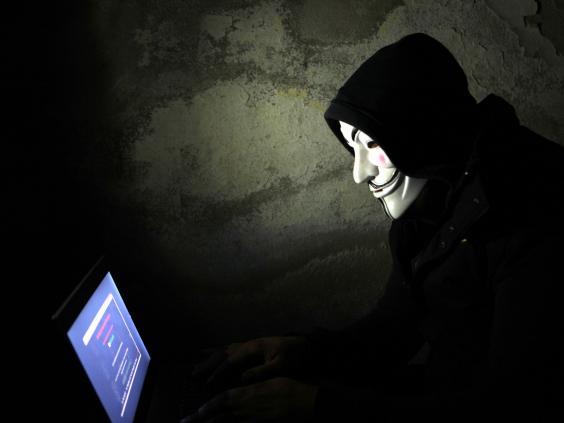 In 1846, The Lancet, a medical journal which publishes to this day, recorded an incident of "death from fright" when a small girl died after being terrified by a boy in a red "Guy-Fawkes" mask.
Varied masks on the Fawkes theme had some popularity in the 20th century, some including a wide-brimmed hat, others bearing a fuller beard.
The range of interpretations eventually coalesced around one depiction - the mask worn by the revolutionary protagonist of Alan Moore's V for Vendetta comic book.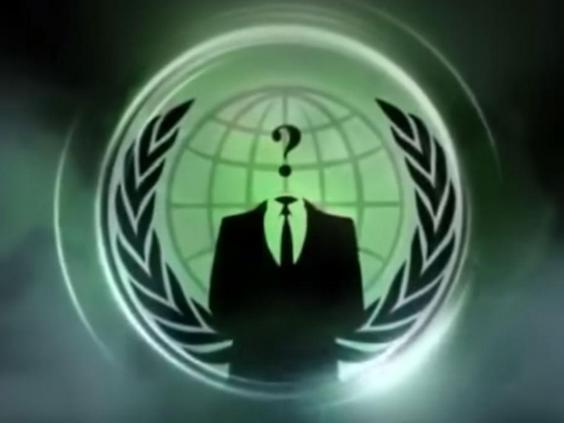 Published from 1988 to 1989, the series is set in a dystopian, post-apocalyptic Britain which the title character, V, tries to liberate.
The Guy Fawkes theme was the idea of David Lloyd, the comic's illustrator, who commented that Fawkes should be celebrated rather than ritually burnt.
Alan Moore, the writer, known also for his acclaimed Watchmen series, took up the idea, and when the comic book became a film in 2006, a star of revolutionary iconography was born.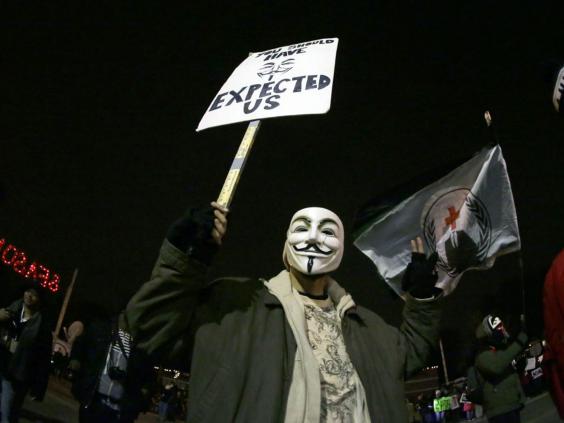 The mask soon became common on online message boards, including 4chan, the chaotic incognito forum where Anonymous seems to have sprung up.
By 2008, Anonymous supporters were wearing the mask in protests against the Church of Scientology.
Since then, its popularity has skyrocketed, and the mask has been commonplace at protests, especially those affiliated to Anonymous, and online, where it accompanies Anonymous projects and is the centrepiece of memorabilia stores devoted to the hacking group.
Anonymous has become increasingly notorious through attacks on organisations including the CIA, Ku Klux Klan, Visa and PayPal, under the flags of causes like libertarianism and anti-capitalism.
And the higher the profile of Anonymous, the more we see of the historic Guy Fawkes mask.
PA
Reuse content