The leader of the Roman Catholic Church in England and Wales is has been made a cardinal by Pope Francis.
The Most Rev Vincent Nichols, the 11th Archbishop of Westminster to receive the title, said he was "deeply moved" by the honour.
He added: "The Catholic Church in our countries has always had a profound and loving loyalty to the Holy Father, the Successor of St Peter. This appointment enables me, on behalf of all, to serve the pope in a direct and prolonged way.
"Personally, this is a humbling moment when I am asked to take a place in this service of the Holy See and in the line of much loved Cardinal Archbishops of Westminster."
The Archbishop is one of 19 senior clerics chosen by the Pope to be elevated to the Catholic clergy's second highest rank.
It means he will be granted a place at the conclave which will elect the next pope.
Born in Crosby, Liverpool, in November 1945, Archbishop Nichols studied for the priesthood at the Venerable English College in Rome from 1963 to 1970, gaining licences in philosophy and theology at the Gregorian University.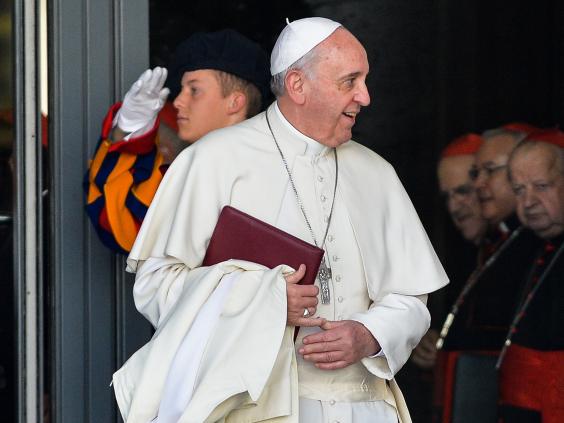 He was ordained as a priest in Rome in 1969 before taking a MA degree in theology at Manchester University.
In 1984 he was appointed general secretary of the Bishops' Conference in England and Wales and was named Archbishop of Birmingham in 2000 before returning to Westminster in 2009 as Archbishop, the same year he was unanimously elected President of the Catholic Bishops' Conference of England and Wales.
The Archbishop courted controversy earlier this month when he branded the Coalition's welfare reforms as a "disgrace" which leave vulnerable people facing "hunger and destitution".
The ceremony took place in St Peter's Basilica, Rome, shortly before 10am.
Each bishop being appointed cardinal promised fidelity to the death to the Pope, and received a red biretta and a ring from him.
An ancient custom is that each cardinal is appointed titular bishop to a Roman church. This appointment reflects the original role of the College of Cardinals.
Additional reporting by Press Association