Armed police raided a group of people wearing balaclavas and believed to be wielding guns after a passer-by saw them bundling people into the back of a van in West Sussex.
But upon descending on the action Sussex Police discovered they were not raiding a live kidnapping but disrupting an immersive horror experience, in which the men holding guns were actors with BB guns and the people being loaded into the trucks were participants.
The Halloween experience, organised by White Knuckle events, simulates an emergency situation in which "military officers have uncovered an unrecognised nerve agent" where the participants are enlisted to prevent a "serious outbreak".
The ticket-holders are then transported to the Sussex Downs where they take part in an event where they have to crawl, climb and navigate within ill-lit areas to survive the game.
"We believe a member of the public walking past the private land where the event was taking place saw one of the scenes where people with replica guns force participants into the back of a truck, and called the police. Before we knew it, armed police and the helicopter had been dispatched," said David Parker, spokesman for Outbreak Brighton.
"Most of the participants thought the police were part of the event. It took a while for them to believe that the officers were actually from a real police force," he added.
Sussex police confirmed it had been contacted on Sunday evening and the subsequent raid on the event, after which the police gave the organisers "strong words of advice".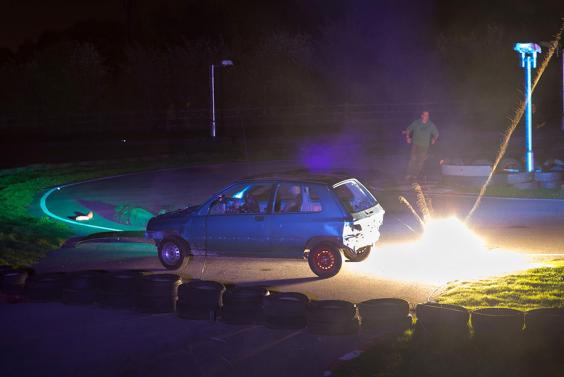 Though the organisers had informed the police of the event, which saw more than 1,000 people take part in the experience over the course of the weekend in a series of separate events, but Mr Parker said he understood the police had to take a report of this kind seriously nonetheless.
"It was definitely a case of crossed wires. As soon as they realised the guns were plastic, it all ended very quickly. One of our cast members even thought we had set them up and it was all part of the day," Mr Parker said.
Reuse content