Police are hunting for a gang who spent months digging a 50 ft (15m) tunnel underneath a Tesco to steal the shop's cash machine.
On 14 March, staff opened the shop on Liverpool Road in Salford, Greater Manchester, to find a hole in the ground where the gang had broken in.
They then made their escape at the other end of the lengthy tunnel which crossed over wasteland, with the ATM's cash boxes containing a "substantial" sum of money in hand.
Police are now appealing to members of the public who may have seen people acting suspiciously and "possibly covered in soil" to come forward.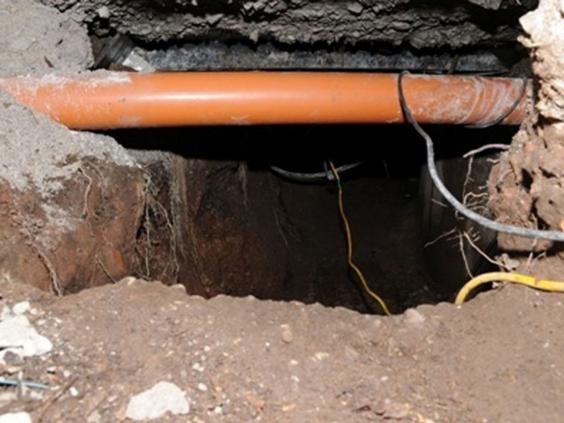 Greater Manchester Police believe it would have taken detailed planning and weeks of laborious digging to complete the complex tunnel structure used to take the ATM.
The latest raid could be linked to two others in the area by a gang dubbed locally as 'Mole in the Wall', police said.
Detective Superintendent Mark Toker, from Greater Manchester Police, said: "These people had obviously spent a long time plotting this crime and I doubt they would have been able to keep their plans secret for all that time, without telling others about their elaborate scheme.
"The offenders must have spent long periods of time in the area over the last few months, which people may have noticed.
"I would ask anyone with any information about the robbery to call us as soon as possible."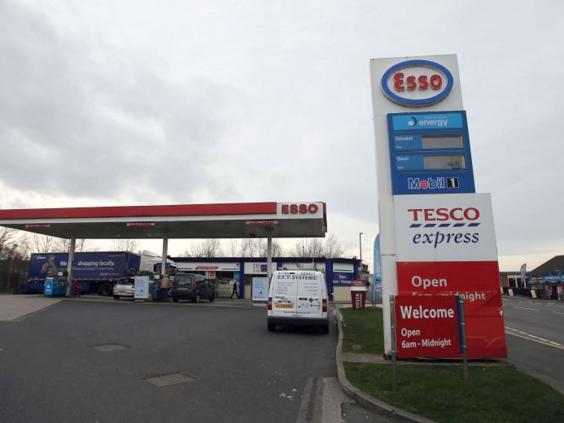 At the scene today there was no police tape to mark the spot where the gang began their marathon dig - only a sign at the shop to say the cash machine was not in use.
In 2007 a plot to break into a cash machine on a retail park in Fallowfield was only foiled after workmen laying electric cables, stumbled across the 40ft tunnel.
The shaft, which was just 20ft short of its target, had electric lighting and scaffolding support.
Similarly in January 2012. a Blockbuster shop in Levenshulme was raided after a gang spent up to six months building a 100ft tunnel with lighting and roof supports, from a railway embankment, under a car park and beneath the shop to the cash machine inside.
Anyone with information on the latest Tesco raid, between midnight and 6am last Friday, 14 March, is asked to call police on 0161 856 5353 or call Crimestoppers anonymously on 0800 555 111.
Additional reporting by PA
Reuse content