A baby girl who was mauled to death by her family's illegal American pit bull terrier died from blood loss, an inquest has heard.
Molly-Mae Wotherspoon died on 3 October shortly after being attacked by the animal at her mother's home in Daventry, being left with severe head wounds.
The senior coroner for Northamptonshire, Anne Pember, said the six-month-old girl's family had "paid the ultimate price" for owning an animal banned under the Dangerous Dogs Act.
Opening and adjourning the inquest at Northampton General Hospital on Wednesday, Mrs Pember gave the provisional cause of Molly-Mae's death as blood loss from injuries sustained in a dog attack.
After confirming that the baby's body was identified to police by her mother, Claire Riley, Mrs Pember told the hearing: "I understand the family owned the American pit bull terrier who attacked Molly-Mae.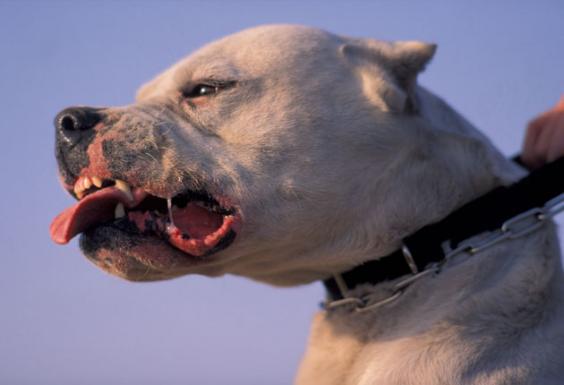 "The public should be aware that this breed is classified under the Dangerous Dogs Act for a reason - its dangerousness.
"The family in this case have paid the ultimate price for owning such a dog - the death of their six-month-old baby."
The inquest was adjourned until 11 February and the baby's body was released to her family.
Police are investigating the "horrific" circumstances of the dog attack, in which Molly-Mae's maternal grandmother also suffered bite wounds.
The pet involved was destroyed by vets called to the scene in Morning Star Road, Daventry.
Ms Riley is reported to have told a website in 2012 that her pet dog, named Pups, had caused £1,500 of damage to her flat.
According to a report in The Sun, she later acquired another dog after Pups destroyed her mobile phone, an armchair and two computers.
Molly-Mae's family issued a brief statement last week speaking of their grief. It said: "The family wish to say at this point that we are totally devastated and in complete shock for the tragic loss of our little princess and ask that we are left alone to grieve."
Press Association
Reuse content