Campaigners occupying a London housing estate set to be demolished for redevelopment have been driven out of the homes by bailiffs wearing riot gear.
The Sweets Way estate, in Barnet, has been at the centre of a bitter stand-off for the past six months, with protesters refusing to leave until the plans are shelved and evicted families are allowed to move back in.
But on Wednesday morning they were awoken by High Court enforcement officers with a writ to clear the homes.
BREAKING: Pictures claim to show bailiffs at Sweets Way Estate @SweetsWayN20 @OccupyLondon -more on London Live News http://t.co/bl4EprGm6N

— London Live (@LondonLive) September 23, 2015
Occupiers with the Sweets Way Resists group filmed themselves trying to hold doors back as the bailiffs forced their way inside, and putting their faces against glass windows in efforts to stop them being smashed.
Members wrote on Facebook that they were "under attack" and vowed to resist as bailiffs blocked entrances to the estate.
Footage filmed by London Live on Wednesday afternoon showed the remaining protesters standing on roofs to evade the authorities, before being removed with the aid of cherry pickers.
One video showed a campaigner trying to get off a lift as it was lowered to the ground, as bailiffs attempted to drag him back on to the platform, hitting him several times. The man was later arrested.
Protesters clash with bailiffs as occupiers are evicted from the Sweets Way Estate @SweetsWayN20 @OccupyLondon http://t.co/QMDkEdQckd

— London Live (@LondonLive) September 23, 2015
Cat Denby, one of the campaigners who had been living in the estate, told the broadcaster that scenes were "quite calm" until bailiffs forced their way inside the protesters' headquarters and started "dragging people out".
"Maybe this squat will be over but that doesn't mean the protest itself is over," she added. "There are other estates in Barnet that are in the early stages of gentrification and social cleansing, where residents are being evicted, so we will look towards starting groups there."
The estate, owned by Annington Property Limited, was formerly leased to the Ministry of Defence but when it was no longer required form army families in 2008, most of the homes were used for social housing.
The property firm started work redeveloping the area to build more homes, in consultation with the Greater London Authority and Barnet council, and was granted planning permission to demolish the existing estate for new flats in 2014.
Sweets Way Estate occupiers evicted by dozens of bailiffs - more on London Live News @OccupyLondon @SweetsWayN20 http://t.co/4AL0vsZAf6

— London Live (@LondonLive) September 23, 2015
A spokesperson for Annington Property said that the lease of properties for social housing tenants was always going to be temporary, during the period needed to obtain consent.
"All tenants have known since 2009 that the accommodation was temporary subject to redevelopment of the estate, and all new tenants who have arrived in the intervening years have been made aware that this housing was only available for a limited period," he added, saying tenants were aware they needed to vacate their homes in January.
"It is regrettable when homes need to be demolished, but Annington's decision to redevelop the estate will see an increase in the number of homes by more than 100 per cent, from 142 to 288, and the inclusion of 20% affordable homes will see a minimum of 59 built where there were none before."
There is only one family left living in their original home on the estate. Disabled father-of-four Mostafa Aliverdipour, 50, and his children were offered another home in Enfield by the council but the family say it is unsuitable for Mr Aliverdipour's wheelchair.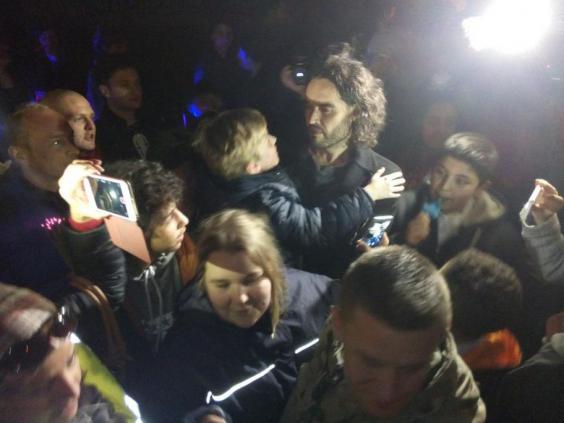 Sweets Way Resists campaigners raised concerns on social media that the family's home was going to be forcibly evicted on Wednesday but Annington said the action only related to 50 properties occupied by squatters.
"Two High Court Writs of Possession have been issued for High Court Enforcement Officers, working in conjunction with the Police to clear the illegal occupation of the estate prior to demolition and the development of new homes," a spokesperson said.
More than 66,000 people have signed a petition to stop the estate being redeveloped, which was started by Sweets Way Resists.
"We are Sweets Way Resists, a group of residents and ex-residents of the Sweets Way estate who are being evicted so that the estate can be redeveloped and turned into flats for the wealthy," the accompanying letter says, adding that some families have been moved outside of the London Borough of Barnet or the capital itself.
Our statement on the current mass eviction of the estate + call-out to support Mostafa @ 3pm! https://t.co/QQWeJ4X7ik pic.twitter.com/Q2bFCcnj32

— Sweets Way Resists (@SweetsWayN20) September 23, 2015
"Most of these are families with children who have had their lives uprooted and moved away from their community, their friends and their schools," the letter continues.
Almost 38,000 people have signed another petition started by Mr Aliverdipour's son, Ash, to stop his family's eviction.
"I have three other siblings and my youngest sister, who is five, has no idea that we could be made homeless any day now," Ash wrote.
"In spite of the facts, Barnet have decided that my dad is only a part-time wheelchair user, and so they don't need to provide him with accommodation that is accessible and adapted to his needs."
The signatures were delivered to Barnet Homes's chief executive Troy Henshall earlier this month.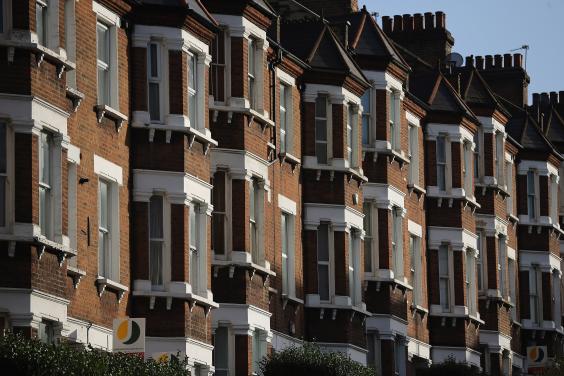 A spokesman for the group said it had been "working closely" with Mr Aliverdipour to find him suitable accommodation and believed that the three-bedroom house it had offered on the border of Barnet fully met his needs.
Scotland Yard said around 30 officers were deployed during the eviction for safety and to "enable the lawful eviction directed by a court order".
"Police officers from Barnet and Harrow have been deployed to Sweets Way, Whetstone to prevent a breach of the peace if disorder occurs when high court enforcement officers, working on behalf of Annington Property Limited, enforce a writ of possession issued by the Royal Courts of Justice," a spokesperson for the Metropolitan Police said.
"Officers will also facilitate lawful protest on public land to prevent crime."
In a statement, Sweets Way Resists said the eviction had shown the "brutal truth of 'regeneration'" and called the use of public resources "disturbing".
"With or without the occupation, we will continue to fight Annington and Barnet at every juncture. We will not stand by and accept the social cleansing of our community, or our city," the statement continued.
"We have impeded development for more than six months; many families have been rehoused in better situations, and we have shone a bright light on the vile processes through which poor and working people are being cleansed from the capital."
Reuse content