The little girl who was killed by an out-of-control tipper truck in Bath yesterday has been named as four-year-old Mitzi Rosanna Steady.
Avon and Somerset Police confirmed that she died along with three men aged between 34 and 59 who were in a car crushed by the 32-tonne construction vehicle.
Mitzi's grandmother, who she was walking with at the time of the incident, remains in critical condition in hospital.
Her family, who are from Bath, said in a statement: "Mitzi Rosanna Steady, aged four, loved and missed by us all."
A police spokesman added that the family "has asked for privacy at this difficult time".
Earlier, police said they were "starting to get a picture" of what happened at 4pm on Monday outside Weston All Saints Primary School on Lansdown Lane, which they requested remain closed today.
Chief Superintendent Caroline Peters, of Avon and Somerset Police, said the truck continued down the hill after hitting Mitzi and her grandmother and struck a number of vehicles.
She described the lane as "a very busy thoroughfare", full at the time with parents collecting children from school.
"There are obviously a number of witnesses who would have seen aspects of the collision, and we do know the tipper finally came to a corner, has lost control and come over and lost aggregate across the floor," Ms Peters, speaking at the scene, told the BBC.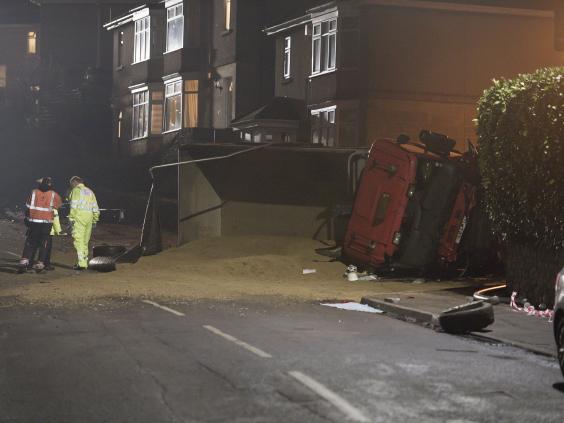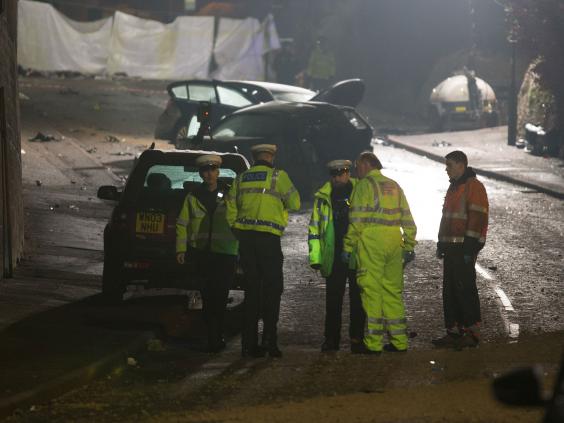 Chris Lucas, a Liberal Democrat campaigner, photographed air ambulances arriving near the scene and told reporters: "My children were coming home and as I opened the front door my neighbour said 'Oh my God there has been a crash, I'm going to call the emergency services'. We didn't know at that point how bad it was.
"One thing that is really is concerning is that road is on the school pick-up run. Weston All Saints Primary School is right next to it. It is a very tight community here and one of my children goes to that school. My thoughts go out to everyone involved."
An investigation into the cause of the crash continues, but officers said early indications were that the driver, also injured in the crash, "was trying to avert an accident".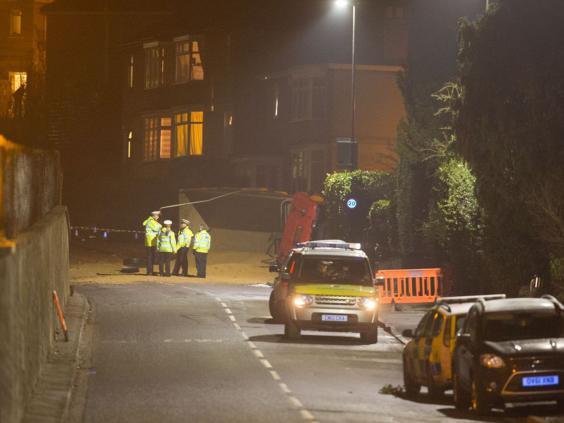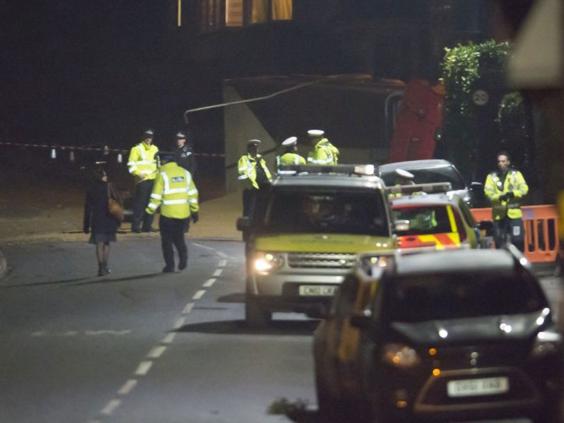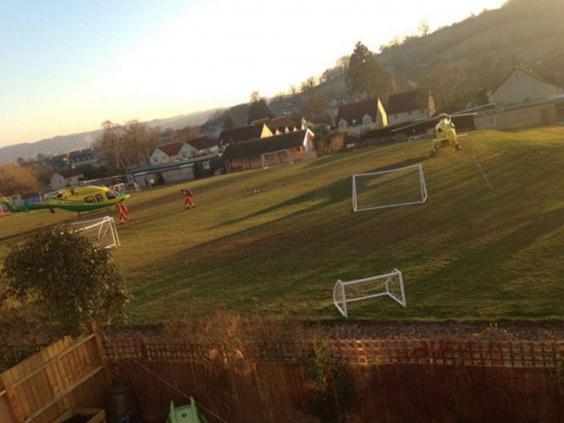 A spokesman for Avon and Somerset Police said the truck driver remains under observation in hospital.
A spokesman for the Royal United Hospital in Bath said the three patients treated there, a woman and two men, had minor injuries.
Liberal Democrat MP Don Foster described the incident as "obviously devastating, tragic and awful".
He said the road involved in the crash had been subject to repeated attempts by the council to "improve safety", including the imposition of 20mph speed restrictions.
"It is a road where we have put speed limits in and flashing lights because it is quite a steep hill coming down," he said.
Anyone with information about the incident was asked to contact the Avon and Somerset Police on 101.
Reuse content