An award-winning anti-bulling charity has gone into administration, leaving children in "despair" as its services were suspended.
BeatBullying UK, along with its sister charity MindFull, which offers young people support for mental health issues, run helplines, online forums and counselling sessions.
But on Tuesday, the charities' websites were displaying a message directing people to the Samaritans or Childline for support instead.
"We are sorry MindFull and BeatBullying services are currently down," it said.
Young people and some of the many volunteers working in the BeatBullying Group (BBG) that runs both charities said they had been left in the dark about what was happening and the future of the services.
A statement released by the BBG's trustees said it had "faced a challenging financial environment" for some time that had recently turned into "significant financial difficulties".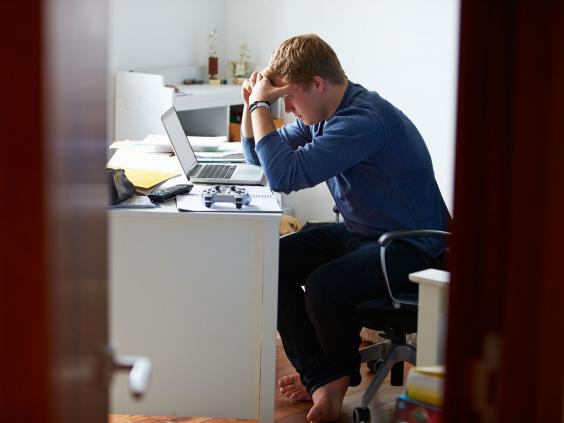 An administrator is being appointed to protect the charity from creditors' actions while negotiations take place, it added.
"This is clearly a difficult time for anybody connected with The BeatBullying Group, particularly the people who have come to depend upon the services and support that they have received," the statement said.
"Our aim is to resolve this difficult situation as soon as possible and to the fullest extent we can given the difficulties faced by BBG, in the best interests of its creditors and staff .
"In the meantime we would like to thank the supporters, staff and advisors who continue to work with us."  
A petition launched to help the charity get up and running again had more than 100 signatures by Tuesday morning.
Volunteers and supporters expressed their dismay as news of the difficulties spread.
Hope we can gain some positive news asap regarding @BeatBullying I feel like someone has died!This is so sad! I sure hope BB can rise again!

— Nikki CB (@NikkiSalsa) October 21, 2014
Nikki Bailey, a life mentor for BeatBullying in Brighton, told the BBC she had "heard absolutely nothing" before.
"I just feel like somebody has died. It may sound crazy, but it's so important to me," she added.
"I'm getting children messaging me saying they're in absolute despair and they don't know what to do."
Neil Poole, another mentor for the charity, claimed counselling sessions had ended without notice.
Writing on its Facebook page, he said: "Anyone looking for support, now that BeatBullying have gone into administration, please do talk to someone else: a friend, a parent, a teacher, ChildLine, Samaritans...there are people out there who care and want to help you. Don't let the bullies win!"
As well as its support services, BBG has also conducted research and created several hard-hitting films.
Warning: This video contains distressing images
There was no indication that services had been suspended on the Twitter accounts of either BeatBullying, with 51,000 followers, or MindFull, with 31,000, although neither had been active since Friday.
In June, the charity announced it was to receive a huge $1 million grant (£622,000), saying it planned to invest the money in training 12,000 young people, mentors and volunteers to help bullying victims and children with depression and anxiety.
BBG's accounts after the end of 2012 were not publicly available on the Charity Commission website, which recorded an annual spend of £2,653,131 that year – over its income of £2,372,266.
Both the charity's income and spending had increased substantially in recent years, up from £1.3 million and £1.4 million respectively in 2008.
It listed 44 employees and 5,431 volunteers in BBG.