Inmates at a young offenders' institute have secured higher achievement rates than pupils in the nation's schools, bringing the quality of state education into question by critics.
A report released earlier this year by HM Inspectorate of Prisons found that children at HMYOI Hindley, aged 16 and 17, received provision that was "as good, if not better than that found in the community" and their achievement rates were "above the national average".
The education, learning and skills provided by the institution were the best inspectors had ever seen and the quality of teaching was described as "sometimes outstanding".
Ofsted, the body that monitors standards in state schools nationwide, rated all elements of learning, skills and work provision good and found that the institution had created a productive learning environment.
A former Ofsted inspector, Chris McGovern, who now chairs the campaign for real education, claimed that discipline was a real issue with education today.
He told The Independent: "The success of Hindley, operating in very difficult circumstances, deserves our applause and admiration. Sadly, what it achieves is, also, something of an indictment of those secondary schools identified by Ofsted as providing less than a good level of education. Methods for ensuring effective classroom control, discipline and good order need to rise to the top of the teacher training agenda."
The latest figures released by Ofsted found that of all the schools inspected by the body between 1 September 2013 and 31 August 2014, 63 per cent were judged good or outstanding. A decline on the previous year's figure.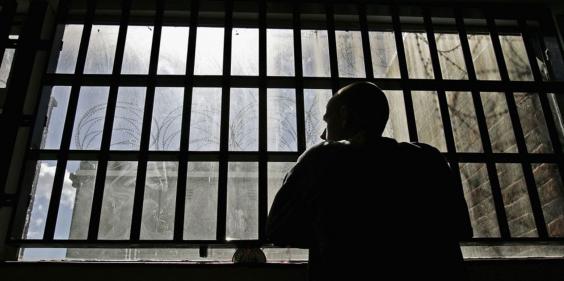 Nick Hardwick, the chief inspector of prisons, said of the institute's provision: "Some aspects, such as learning and skills and resettlement work, are now very good, comparing favourably not just with other YOIs but with similar provision in the community."
Boys at the offenders' institute were able to gain a range of vocational qualifications in skills including bricklaying, plastering, fitting interiors and painting and decorating.
A Department for Education spokesperson said: "Our plan for education has already transformed discipline in schools. Teachers can now properly discipline disruptive pupils and exclude the worst behaved pupils which will benefit all by deterring poor behaviour and freeing up teachers' time and energy, allowing them to focus on what they do best – teaching and inspiring our next generation.
"Under this government there are a million more children in good or outstanding schools and a 60 per cent increase in the proportion of young people studying the core academic GCSEs that employers want."
The inspection of HMYOI Hindley was unannounced and looked at one of two sites, which holds 161 inmates.
Reuse content