A great-grandfather believed to be Britain's oldest former prisoner of war is still surviving off charity handouts and living in fear he may have to leave his own home – nearly six months after his case hit the headlines and his local council said it would meet his care costs.
Robbie Clark, 97, was one of the few soldiers who survived Hitler's 1,000-mile Death March retreat across Europe in 1945. The veteran, who uses a wheelchair and is registered blind and is deaf in one ear, used up his £50,000 life savings to help pay for a £960-a-week carer to live at his home in Burnt Oak, north London, with Brent Council contributing £350 per week.
His case hit the headlines in April after Brent refused to pay his care costs when his savings ran out, saying it would only provide up to £451 per week in funding – leaving him at risk of being forced into a care home.
The publicity led to nearly 190,000 people signing a petition calling on Brent Council to pay for Mr Clark's care, to allow him to spend his last years in his home of more than half a century.
When Brent seemed to announce that it would be paying the full care costs, the issue dropped out of the headlines. Now, however, The Independent has discovered that, six months later, Brent has failed to honour its promise.
"We delivered the petition to the council at the end of April – that's when things started to go awry," his son, Mike, told The Independent. "Phil Porter, the head of adult social services, invited us in to have a conversation... He said he would take the petition seriously and get it properly debated in the council."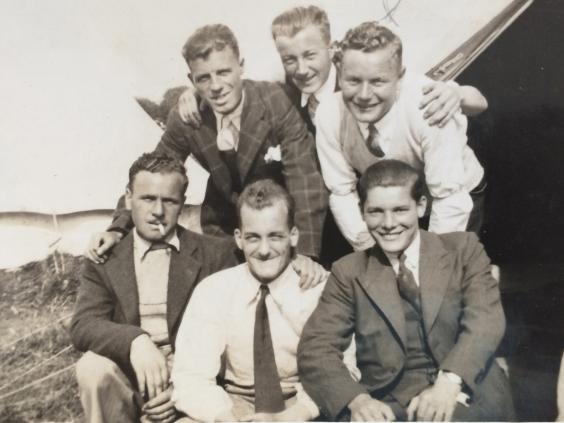 By the time Mike arrived home from the meeting the council had rushed out a press statement claiming the matter had been resolved, and he was startled to read that his father had "had his wishes granted".
"We worked with his family to offer a solution which means Mr Clark can stay in his home while receiving the care he wants and not pay a penny in his lifetime," the statement said.
Thanks to the new "deferred payment" scheme, which came into effect at the end of April, "[Mr Clark] won't have to worry about the cost, but neither will taxpayers have to foot all the bill", Mr Porter was quoted as saying.
Deferred payment means the council will help to pay some people's care-home bills, recouping the costs after their house is sold while they are in a home or after their death.
But, as Mr Clark's son stressed to the council, by remaining in his own home his father would not be eligible. Furthermore he does not own the property outright, presenting more legal complications.
"The council just ignored it when I pointed it out to them on three different occasions," he said. "The press statement was duplicitous and caused my dad more anxiety. His health is suffering. He's living off of charitable donations from Help for Heroes, the Army Benevolent Fund and the Royal Artillery Charitable Fund. This is all because my dad didn't want to be in a home – particularly because he was a prisoner of war. He sees it as a loss of his freedom."
The war veteran, who was widowed in 2010, was serving as a gunner in the Durham Light Infantry when he was captured by German forces during the battle for the Libyan city of Tobruk in June 1942.
"He's one of the last surviving members of the Death March. We should treasure him. The council can find the money," his son insisted. "We're not asking for all of his care to be paid for, just an appropriate level of funding.
"They never did discuss the petition. I feel really let down by that – 187,000 people have taken time to say something about my dad and the council never took it seriously. It really was a poor show," he added.
A spokesman for Brent Council said: "We have stated publicly on a number of occasions that we will offer a deferred payment and we stand by this offer.
"We are still discussing the arrangements with Mr Clark and his family and will continue to do so."
The spokesman did not respond to The Independent's request for comment regarding Mr Clark's apparent ineligibility for deferred payment.
But he added: "We recognise Mr Clark's contribution to this country and sincerely empathise with the situation that he and other older people like him across the UK are in."
Reuse content