The use of computer information to gain an upper hand and a commercial advantage is not new to British Airways (BA). And even when it has been caught engaging in  what the rest of industry calls "dirty tricks", the world's favourite airline has preferred to describe its discovered errors as "disreputable business practices".
BA's economic DNA is to play hardball. In the early 1990s, when the growth of small low-cost budget airlines threatened to eat into BA profits, one of its sales directors told staff: "We don't make money by helping old biddies to the gate. From now on we must get more passengers from other airlines."
What happened next in BA's planned attack strategy was not exactly "to fly, to serve". In January 1993, the full extent of Britain's biggest airline's dirty-tricks affair exploded into the public domain. Lord King, dubbed "Mrs Thatcher's favourite businessman", was the boss of BA when it was forced to pay Virgin Atlantic, and Richard Branson, the airline's founder, £610,000 in damages between them – then the largest libel sum in British legal history. BA also picked up the bill for £4.5m of costs.
The airline admitted in the High Court that its operations had included passenger poaching, document shredding and obtaining covert access to computer information about Virgin's business.
It was not a small-scale operation. The objective was to destroy Virgin and other smaller airlines such as Dan-Air and Air Europe.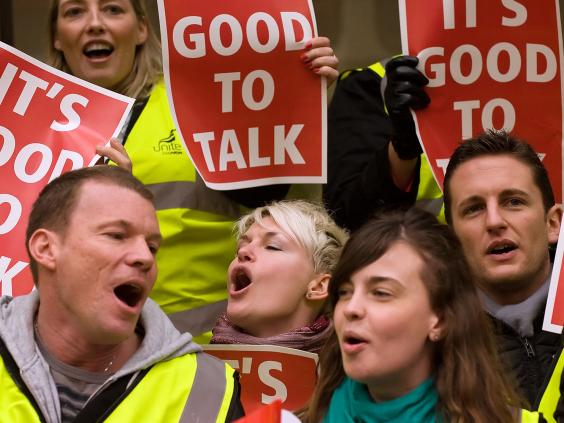 A specialist internal unit  was set up whose main task  was to access confidential information held on the computer systems of rivals, especially Virgin. Sir Richard Branson's airline, with just seven planes operating, was vulnerable because it rented a segment of a larger computer network system called "Babs", short for British Airways booking system. Computer operators, working in secret inside BA, would tap in Virgin flight codes and call up flight information. Reports at the time, based on court documents, said that for a period of nine months so-called "helpline hackers" ended up obtaining key commercial data on Virgin's passengers.
The specialist operators were told to operate like spies: not to tell their families what they were doing; never to leave the word "Virgin" written on documents; always to lock rooms with "sensitive" information inside.
Of the three airlines that were targeted by the special-ops team inside BA, only Virgin is still in business. When the lawsuit was concluded in his favour, Sir Richard said that if the airline had been his company's sole product, he would have gone under.
Court documents identified Virgin moving its operational base from Heathrow to Gatwick in 1991 as the straw that broke BA's resolve.
By mid-July, when BA's dirty-tricks campaign was in full swing, Virgin began to recognise what was happening and realised BA employees had been directly engaged in poaching passengers, as well as tampering with company files designated "confidential". The less sophisticated end of the dirty-tricks ops simply meant resorting to old-fashioned negative PR and rubbishing the reputation of their rivals in the mainstream media.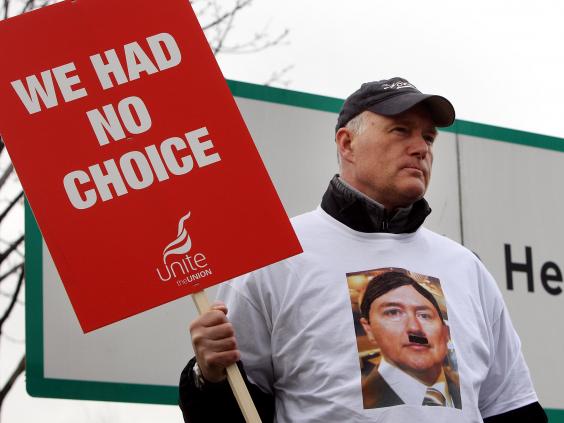 When Sir Richard complained, BA dismissed his concern as faux anger, saying he was simply trying to win free publicity. When an investigative television programme broadcast some of the covert practices, Lord King again claimed Sir Richard was trying only to secure publicity.
After libel claims were issued by Virgin, and BA responded with its own counter-claims, the legal wrangles would last till January 1993, when BA "unreservedly apologised". Lord King retired a few months later in June 1993.
By caving in and apologising, British Airways avoided a trial that was scheduled to last three months. Lawyers at the time suggested that full-blown revelations of what one of Britain's highest-profile companies had been up to could have left it with a tarnished reputation that would have taken years, and the loss of millions in revenue, to recover from.
The "world's favourite airline" was a self-appointed slogan dreamt up by Saatchi & Saatchi in 1987 following the successful privatisation that was one of the great successes of the Thatcher era. And it worked for years. But not everyone was impressed. One newspaper columnist said "the stench was so relentless" that he found it difficult to sleep.
It now seems that BA in 2012 again chose to close down a trial which could have exposed how far it was prepared to go to win an advantage over the union it was negotiating with. This suggests that even though there is a new logo, new bosses, new planes and it has grown into a £12bn company, there is still a corporate culture inside BA that believes that anyone, be it union or competitor, who challenges its authority be dealt with ruthlessly.
Reuse content