The Spanish company running the bungee jump that killed a British student had been reported to the police over safety fears, it has been claimed.
Kleyo De Abreu, 23, died instantly when she hit a bridge during a jump near Granada on Tuesday in a horrific accident witnessed by her aunt, fellow thrill-seekers and passers-by.
The firm operating the activity, which runs a variety of adventure sports and activities in the area, offers a bungee jump deal for €25 (£18), including filming, beer and refreshments.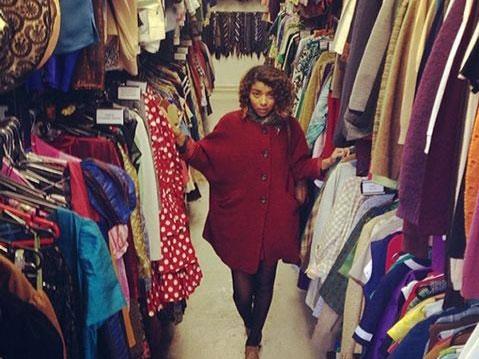 An instructor who works for a different firm in Andalusia told the Evening Standard: "My friend knows the people running it and has been telling them there is going to be an accident sooner or later for the past two years.
"He even called the Guardia Civil [police] and told them about the unsafe practices, but nothing was done.
"The guide on Tuesday had only been in the job two months."
An employee of another company using the bridge told the Daily Mail it was normal for beer cans to be left after the firm's jumps, and described the consumption of alcohol "worrying".
The firm, which runs activities including paintballing, climbing and canyoning for tourists, school groups and hen and stag parties, says on its website that it uses only "experienced and qualified professionals".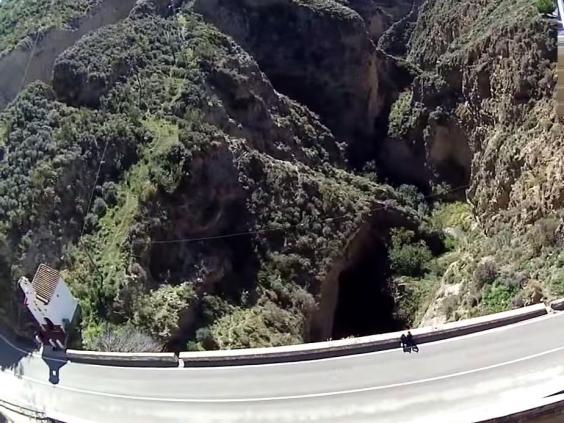 It has not responded to The Independent's request for a comment.
Police are investigating whether Ms De Abreu's death was caused by a "miscalculation" in the length of the rope, which may have caused her hit a stone wall 260ft below the Tablate Bridge.
The structure in Lanjarón is used by numerous companies for bungee jumps, launching people from the highest and newest bridge to swing near the two older bridges crossing the ravine below.
Ms De Abreu, who grew up in South Africa but lived in London, was visiting her aunt and cousins in Spain on her way home from a holiday in Morocco when she died.
The aspiring fashion and design student was described her as "sweet, caring, bubbly and focused" by her father yesterday.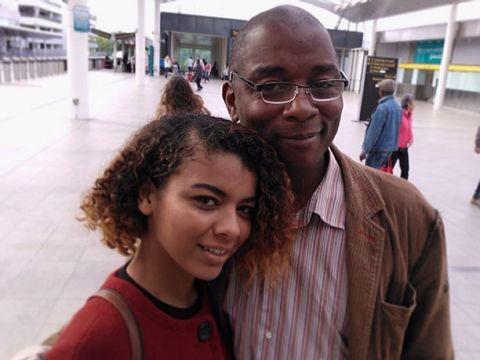 Bernard Atwell, 50, said everything his daughter touched "sparkled" and described her as "one of the most beautiful things that ever happened to me".
He added: "My daughter is gone and nothing is going to bring her back…she was a very beautiful young woman who had all her life ahead of her.
"She was 23 years old but to me she will always be my little baby and I would very much like to make sure this doesn't happen again to anybody else."
A spokesperson for the Guardia Civil in Granada said it was too early to draw any conclusions about the circumstances of the death but confirmed that one lines of inquiry was "a miscalculation with the rope".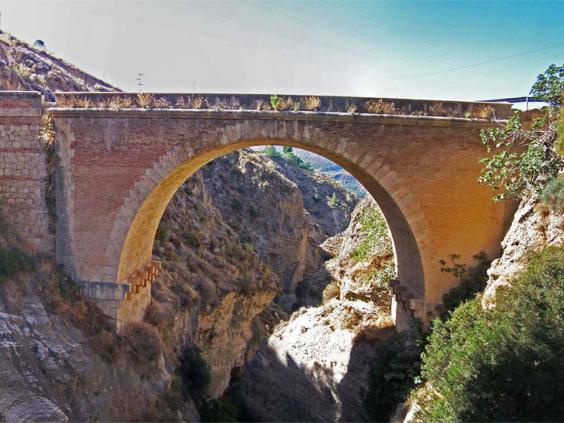 One website claims that bungee jumping from the bridge is a "hair-raising" experience due to the closeness of the ravine walls during the fall.
Another boasts: "If you want a huge dose of adrenaline this is your bridge."
Other companies that run bungee jumps from the same bridge sent their condolences to everyone involved yesterday.
"She did not jump with us but this is hard for everyone," one Facebook post said. "We will continue to work as before, organising activities for everyone to enjoy and prioritising safety as always."
Additional reporting by PA
Reuse content