A teenage British Muslim has died fighting in Syria, six months after his brother was also killed in the war-torn country, their father has said.
Jaffar Deghayes, 17, left his home in Brighton earlier this year to join rebel forces fighting to overthrow dictator Bashar al-Assad's government. The teenager is believed to have died at the weekend.
His brother Abdullah, 18, died in Latakia province in April after leaving in January to take up arms with the al-Qaeda-affiliated group Jabhat al-Nusra.
Their father Abubaker Deghayes received a message yesterday from the pair's brother Amer, 20, who also travelled to Syria, relaying the news of the death of Jaffar.
Mr Deghayes, of Saltdean, East Sussex, said: "Amer sent me a message via the internet. All I know is that (Jaffar) was fighting against Assad and was killed in battle.
"I don't know much else. I can only hope and pray to God to accept him and have mercy on him."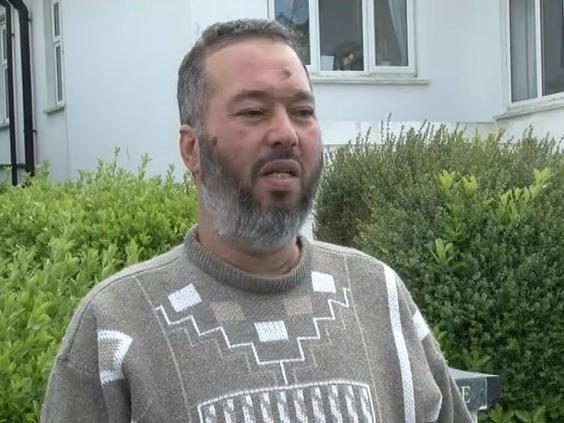 The brothers are the nephews of former Guantanamo Bay detainee Omar Deghayes.
In April, Abubaker Deghayes said the brothers had gone to Syria "of their own free will" without the consent of their parents.
He said they had not been in contact with any groups encouraging young Muslims to fight in Syria.
Following Abudllah's death, counter-terrorism officers raided the family home and seized material after a warrant was issued under the Terrorism Act 2000.
Abubaker Deghayes has previously said that his three sons could have helped the cause in Syria from the UK by lobbying the government.
But in a film shot by Vice News this year, Amer Deghayes said he had no intention of returning to Britain, adding: "My work here is not done.
"I came here to give victory to the people and make sure that they receive justice, and we still haven't reached the goal yet."
Counter-terrorism investigators have expressed concern about aspiring jihadists becoming radicalised after travelling from Britain to Syria.
Earlier this month it emerged a 19-year-old Muhammad Mehdi Hassan had become the fourth man from Portsmouth to die fighting in Kobani.
In January alone, 16 people were arrested on suspicion of terrorism offences related to Syria compared with 24 arrests in the whole of last year.
A Foreign Office spokesman said: "We are aware of reports of the death of a British national in Syria.
"The UK has advised for some time against all travel to Syria, where all UK consular services are suspended.
"As we do not have any representation in Syria, it is extremely difficult to get any confirmation of deaths or injuries and our options for supporting British nationals there are extremely limited."
Sussex Police has urged anyone who has concerns or information about anyone planning to travel to Syria or Iraq to contact the force.
Additional reporting by Press Association